This Weekend in the River Valley, October 20-22, 2017
In this week's edition, you'll find new events, as well as several repeats from last week's post. We want to make sure you have time to plan where to go for the best Fall and Halloween events in Arkansas! So, grab your calendar and pencil in some dates now!
We have a question for you: Do you prefer having only the events happening over the weekend, or do you prefer having more advance notice of what's coming up in the future? This week's edition is a combination of the two again. You'll find events for this weekend at the top, and continuing events at the end of the post.
Again, if we missed your event, we're sorry! We searched far and wide trying to include everything we could find!!! Send us a note, and we will try to add you.
This Weekend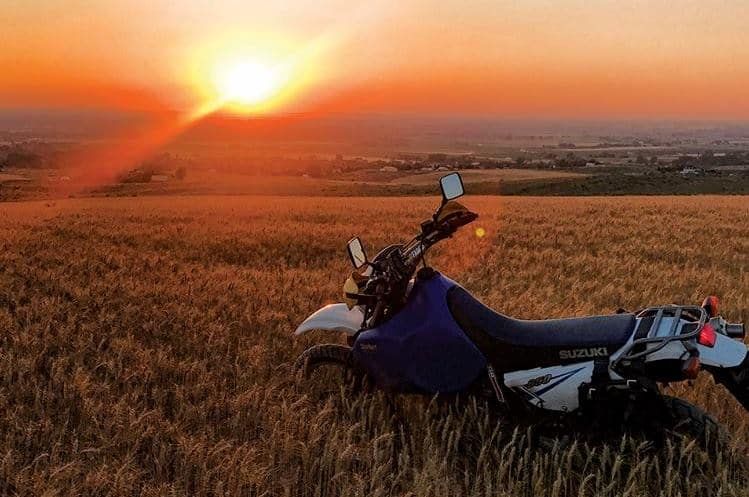 From October 18 - 22, 2017 from 7:00 a.m. - 9:00 a.m.
Iron Mountain, 112 Iron Mountain Ln, Mena, AR
The largest camp meeting, revival, family friendly gathering with motorcycle riding in the nation can be found at CMA's premier event Changing of the Colors Rally! Join thousands of CMA'ers and motorcyclists for this exciting homecoming rally! Enjoy scenic rides and great fellowship at Arkansas's largest faith based motorcycling event! Onsite tent camping, vendors, and meals. Registration for guests is free with tent camping rates lower than $10 per night.

From October 18 - 22, 2017 from 8:00 a.m. - 5:00 p.m.
Spanker Creek Farm, 8464 W. McNelly Rd, Bentonville, AR
The farm setting has a great Ozark atmosphere with its surrounding beauty. Spanker Creek runs along the entire south side of the fair grounds and flows into Sugar Creek on the west side. The north side boasts a hillside of beautiful bluffs and trees.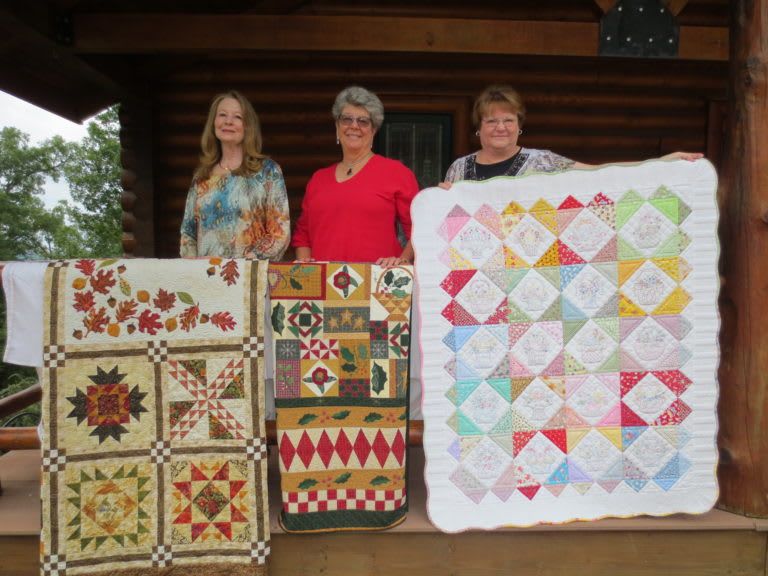 From October 19 - 21, 2017 from 9:00 a.m. - 5:00 p.m.
Baxter County Fairgrounds, 1507 Fairgrounds Dr, Mountain Home, AR
Admission: $5, ages 12 and under free
Over 300 quilts including special exhibits, scissor sharpener, vendors, country store, silent auction, find that quilt contest and Country Kitchen.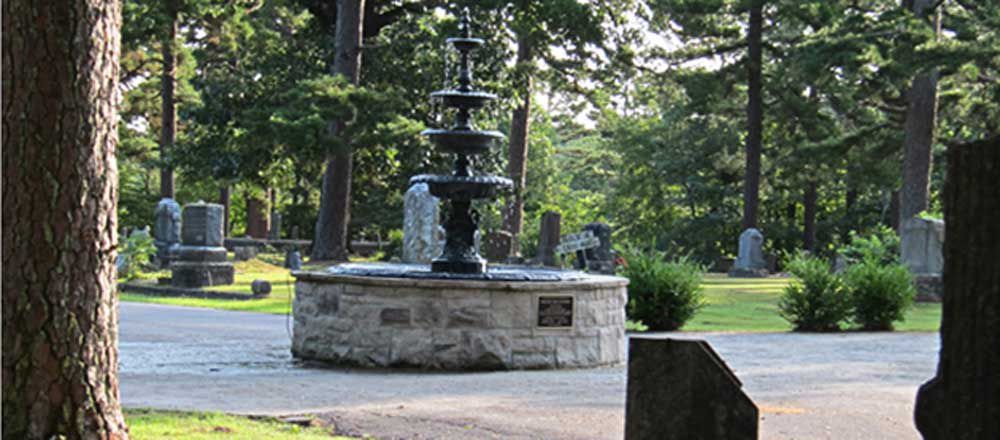 October 19 - 21, 2017 from 5:30 p.m. - 8:29 p.m.
Eureka Springs Cemetery, Hwy 62 E, Eureka Springs, AR
Admission: $15 adults, $5 children
Living history tours at the city cemetery. This year's theme is "EUREKA! Believe it or Not!" This year's performance focuses on the many people, places and things that intrigued Robert Ripley of "Ripley's Believe It or Not" fame, and many other unique and unbelievable characters! Further information regarding cast and characters will be forthcoming. One-hour walking tours depart every 20 minutes beginning at 5:30 pm, until 8:30 pm. This event is a major fundraiser for the Eureka Springs Historical Museum, and is co-sponsored by Cornerstone Bank, Local Flavor Café, and Aquarius Taqueria.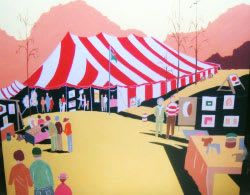 Thursdays, Fridays & Saturdays, October 19, 2017 - October 21, 2017 from 8:00 a.m. - 5:00 p.m.
Festival Grounds, 1991 Forest Hills Blvd, Bella Vista, AR
A SHOPPER'S DELIGHT! Put the dates of our October festival on your calendar now – Thursday, Friday and Saturday, October 19-21, 2017, from 8:00am until 5:00pm. We're known as the "friendliest" festival in the US - our staff and volunteers will do just about anything to make a better event for our exhibitors and our visitors! No other festival can boast finer juried artists and crafters. Stop in and visit us in Bella Vista - but beware - many who visit end up living in this beautiful city!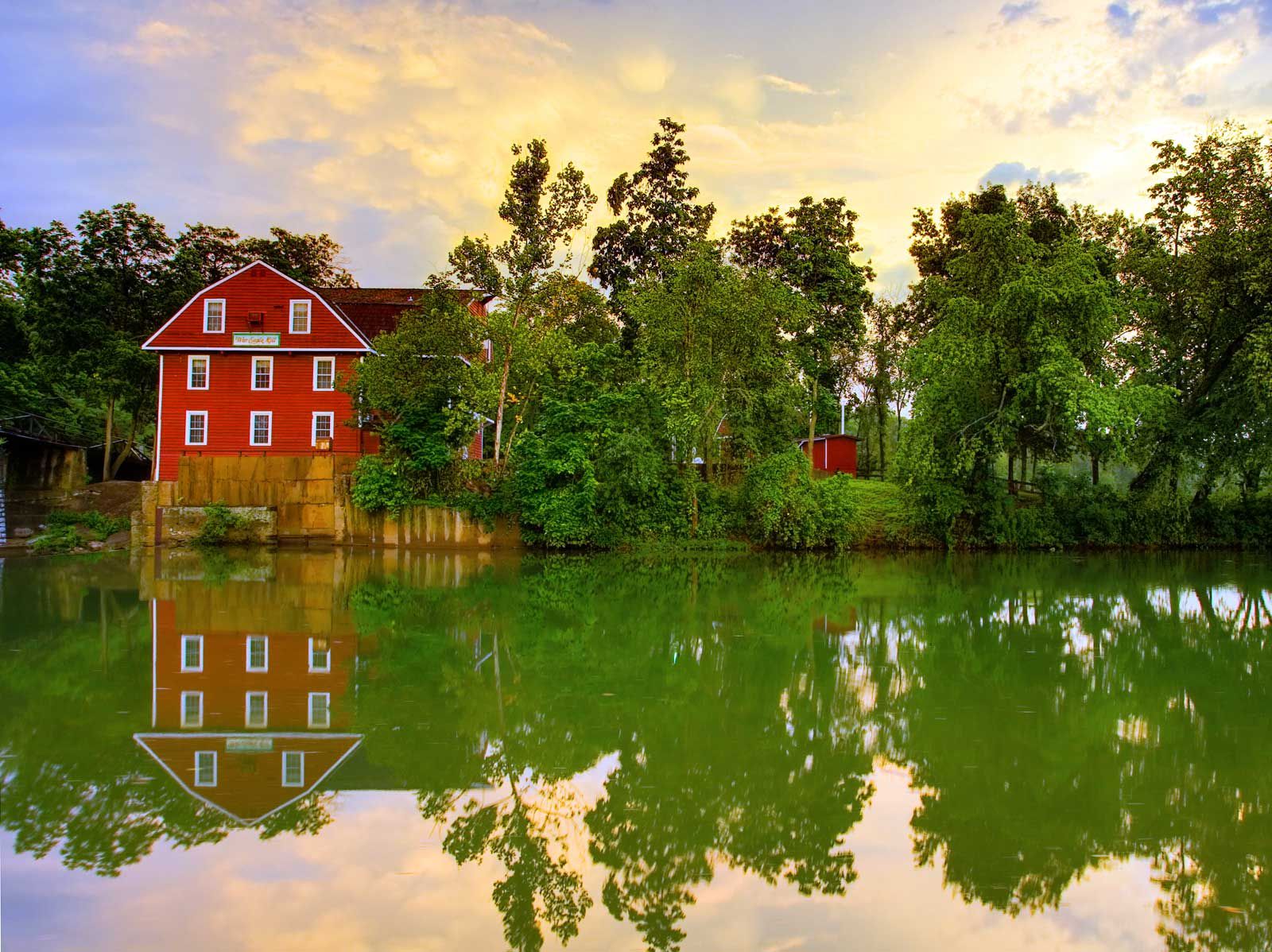 From October 19 - 22, 2017
11045 War Eagle Road Rogers, AR
The War Eagle Fair is the "granddaddy" of them all, located along the banks of the War Eagle River and alongside the Historic War Eagle Mill. Each fall we join with our neighbors to put on the best craft fair in the country right here in the beautiful War Eagle Valley. Revel in the sights, sounds and aromas of the Ozark's while enjoying handcrafted work from national artisans. It's an experience you don't want to miss.

From October 19 - 23, 2017 from 9:00 a.m. - 3:00 p.m.
Crystal Springs, 10176 Albert Pike Rd, Royal, AR
A 5-day bicycle tour with camping on the way. Three day option as well, going to Shady Lake and Cossatot River State Park. Some cooking at camp and share campground fees. No fee for club members.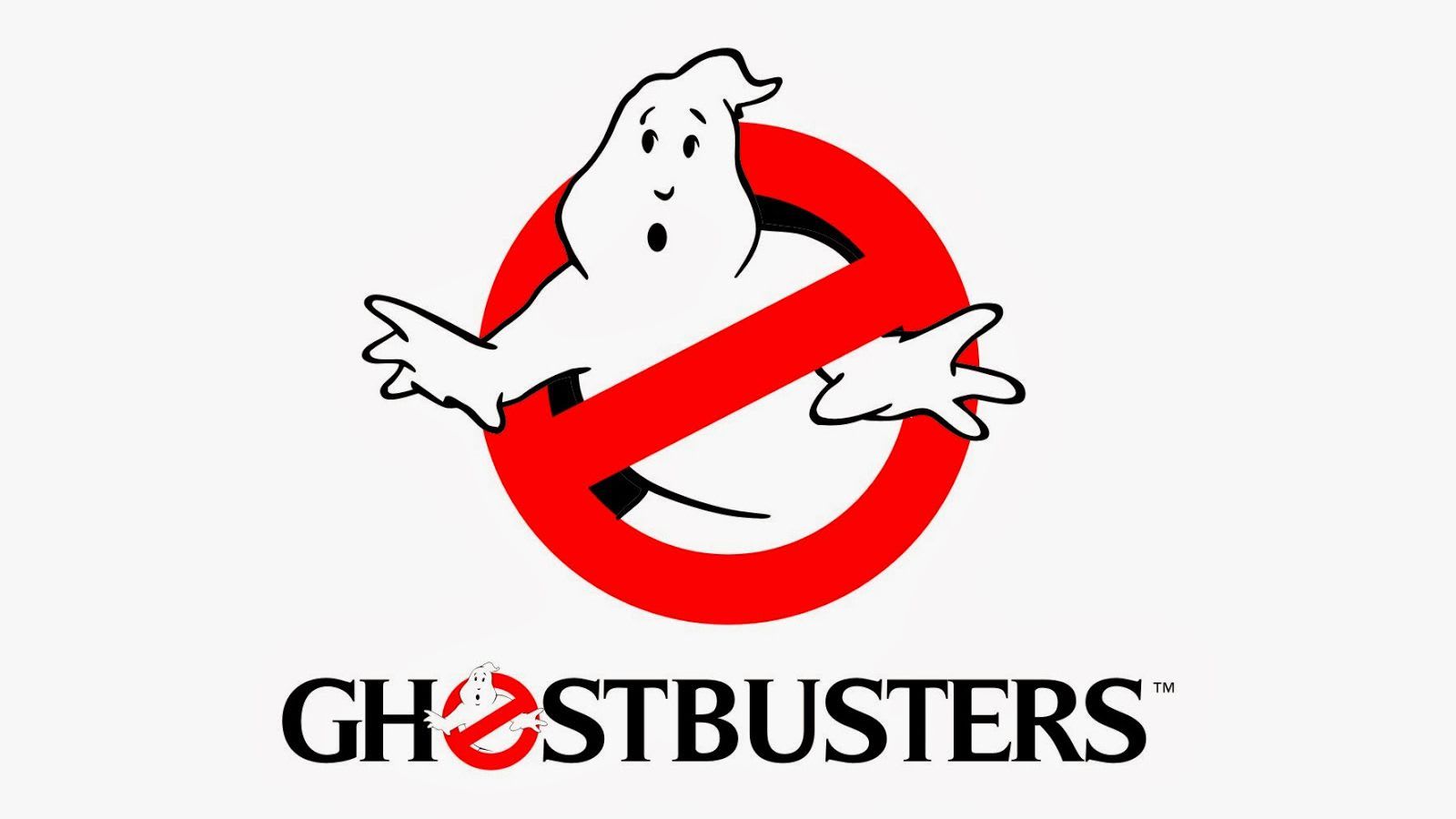 Ghostbusters
October 20, 2017
Downtown Rogers Farmers Market, 101 E Cherry St, Rogers, AR
An evening watching The Ghostbusters movie at a gathering place for the community with space for food trucks and access to the Razorback Greenway trails which goes through the market itself and continues down to the new Railyard Bike Park. Families can ride their bikes to the market together, shop the market, dine together, and enjoy activities.

October 20, 2017 - October 21, 2017
101 Parkway Dr, White Hall, AR
Vendors and food booths, a glow walk, a movie in the park and chicken wing contest. Saturday includes breakfast at City Hall, a 5K, a parade, local entertainment, booths, a BBQ cook-off, dessert contest and more.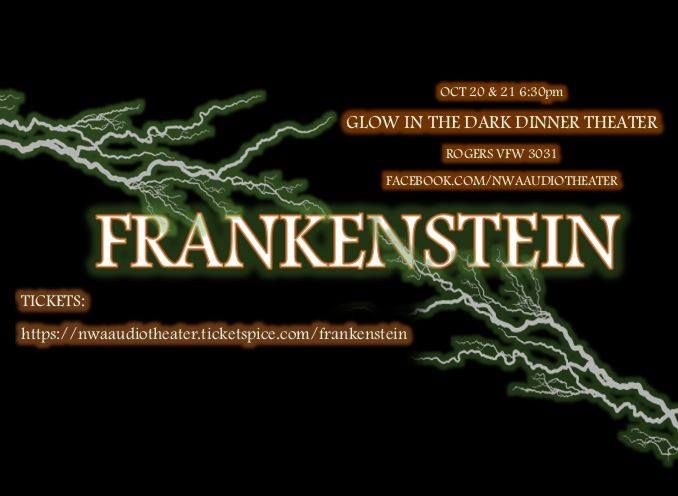 October 20 & 21, 2017 from 6:30 p.m. - 9:30 p.m.
VFW POST 3031, 11160 North Old Wire Rd, Rogers, AR
Admission: $23
Experience a Halloween inspired Glow-in-the-Dark Dinner Theater presentation of Mary Shelley's 1818 gothic tale "Frankenstein" by the Northwest Arkansas Audio theater. Doors open at 6:30 pm. Dinner service starts at 6:45 pm with vegetarian option. Full cash bar available. Show starts at 7:30 pm. A LIVE Radio play including music, live SFX, and appearances from our favorite classic Halloween characters.

October 20- 22, 2017 opens at 11:00 a.m.
Arkansas State Fairgrounds, 2600 Howard St, Little Rock, AR
Admission: $10 adults, $5 children 6-12 and seniors, free children under 6
Since 1940, the Arkansas State Fair features fun for the entire family including a large variety of food vendors, carnival, midway rides, livestock show, arts and crafts, rodeo and musical entertainment featuring top names performers.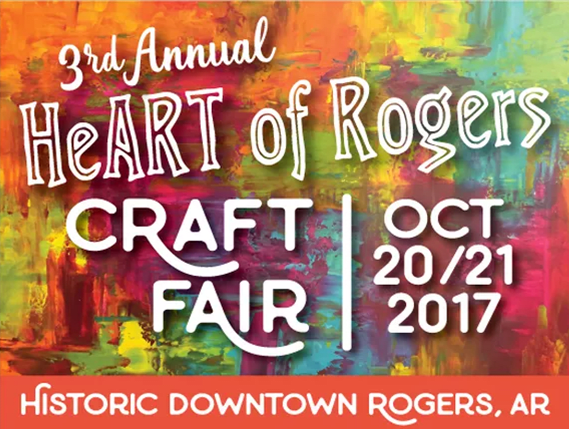 October 20 & 21, 2017
Historic Downtown, 121 W Poplar St, Rogers, AR
The HeART of Rogers Crafts Fair brings an exciting component to downtown Rogers, offering upscale products that appeal to the widely diverse interests of Northwest Arkansas locals, as well as the vast influx of regional tourists attracted to craft fairs throughout the area. The HeART of Rogers Crafts Fair will be held inside the lower level of the beautiful, newly-restored Haas Hall Academy building. The lower level has 3 access doors with a wide sidewalk which will be the site for the all-new "Kids Rock" painting venue and sidewalk chalk art.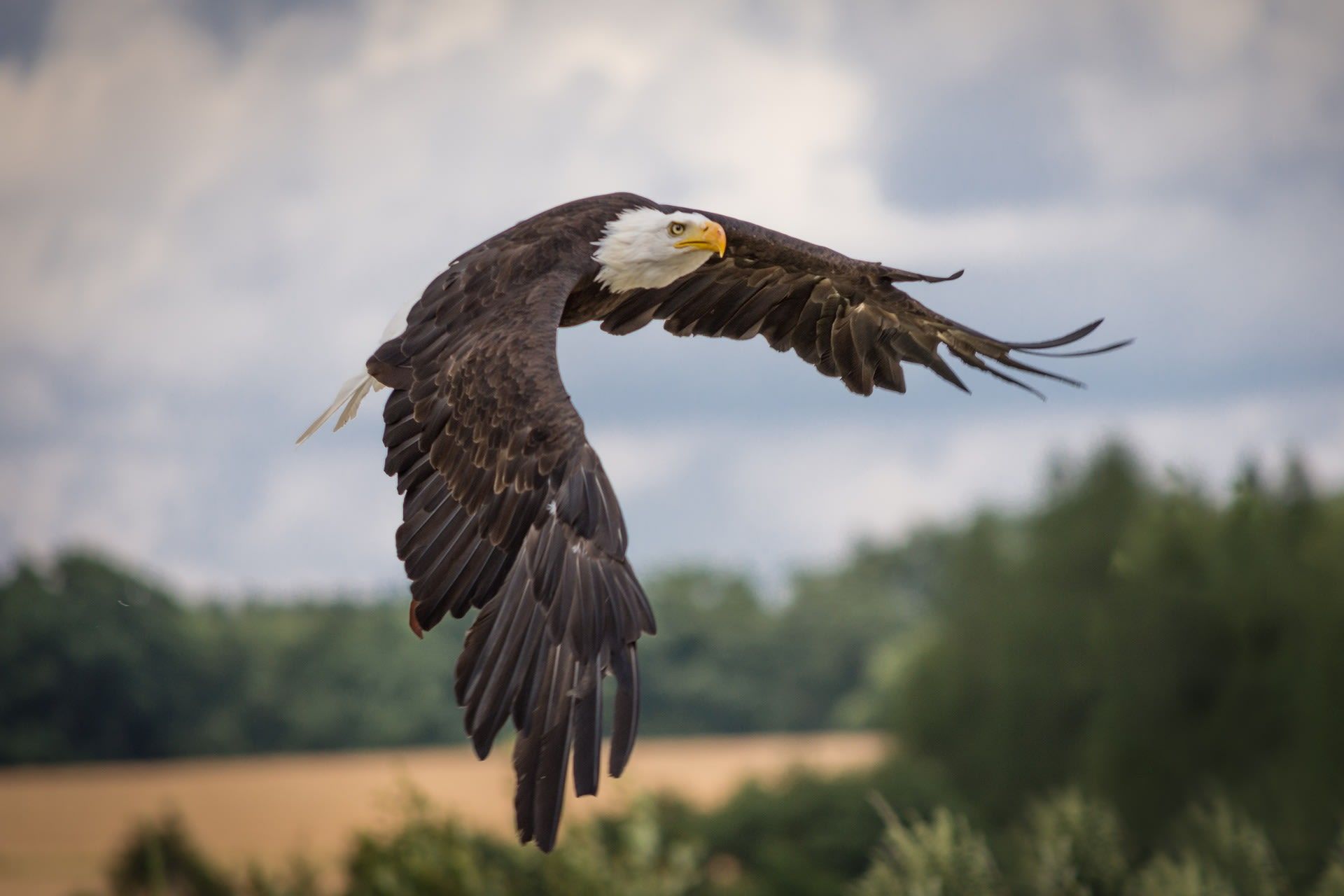 October 20 - 22, 2017
Belle of the Ozarks in Starkey Park, 4024 Mundell Rd, Eureka Springs, AR 72631
Admission: $23 adults, $10 ages 12 and under
This is your chance to see Beaver Lake in all of it's fall splendor—and see the eagles of the Ozarks. Don't miss the opportunity to see our majestic national mascot in their natural element. Soaring high above the dam and perching among the treetops, the American Bald Eagle makes its winter home at Beaver Lake. You will board the Belle of the Ozarks at Starkey Marina and given a guided tour of the lake and the Ozarks fall foliage. For schedule, times of tours & reservations call 479-253-8194.

11th Annual Round About Artist Studio Tour
October 20 - 22, 2017 from 9:00 a.m. - 5:00 p.m. Friday and Saturday, and Sunday from 1:00 pm. - 4:00 p.m.
Arkadelphia Arts Center, 625 Main St, Arkadelphia, AR
Each year on the third weekend of October, the annual Round About Artist Studio Tour invites art lovers to visit the working spaces of artists. This year marks the 11th year for the tour! There will be a variety of media and styles of artists participating this year who work in painting, photography, wood carving, glass, jewelry, ceramics, fiber and more. "We invite the public into our studios so they can see us work," says Caddo River Art Guild president Farrell Ford. "You'll see the tools we use, you'll see us working on our creations, you can talk to us about our inspiration and why we do what we do. It's very casual, fun, and family friendly." Each studio will have art for sale so we invite you to keep your holiday gift list in mind.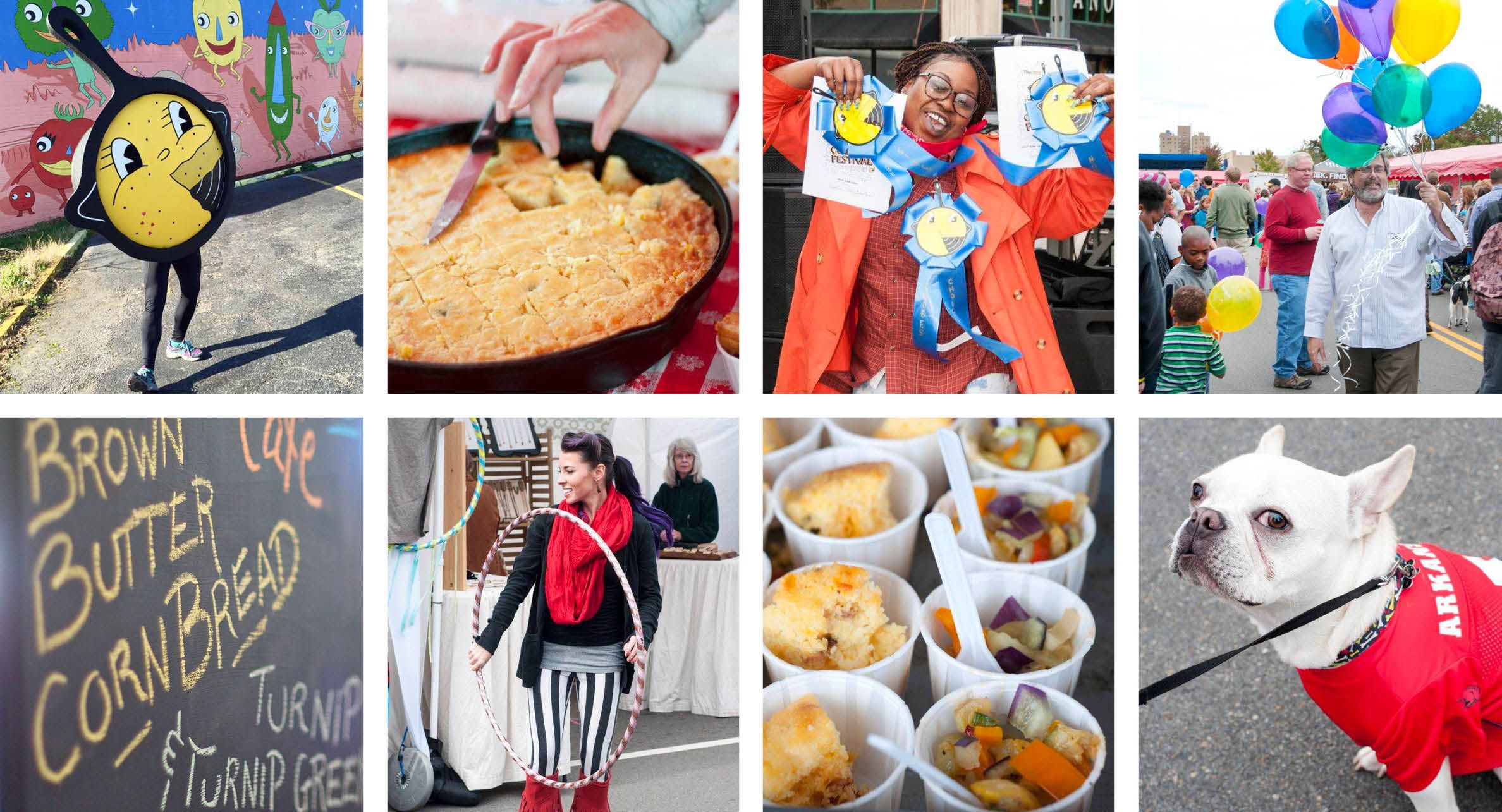 October 21, 2017 from 11:00 a.m. - 4:00 p.m.
South Main Street and Bernice Garden, 1510 Main St, Little Rock, AR
Why cornbread? Cornbread is an integral part of our southern heritage, and we live in a community steeped in history and tradition. It just seems to be a good fit for a festival in Little Rock. The Arkansas Cornbread Festival, a 501(c)(3), has continued to grow year over year with attendance in 2016 of 3,570. Organizers provide new and exciting activities to an already diverse grouping of offerings such as the cornbread competition for home cooks as well as professionals, outstanding musical acts, local breweries, and vendors selling Arkansas-made food, crafts, and gifts.



October 21, 2017 at 10:00 a.m.
Holiday Inn Airport Conference Center, 3201 Bankhead Dr, Little Rock, AR
A full day of anime, sci-fi, and pretty much any fandom or genre of geekiness all rolled into one, with a Halloween twist!
We provide attendees with great opportunities to geek out at their favorite fan panels, get competitive with a cosplay contest, practice your dance skills with a fantastic rave, and of course, mingle with special guests and friends!
Join us for a full day of amazing fun!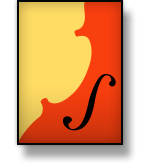 October 21, 2017 from 10:00 a.m. - 2:00 p.m
Ozark Folk Center State Park, Administration Building, Mountain View, AR 72560
Admission: Pre - registration required
Learn or refine your mastery of double-loop edge braiding in this hands-on class. Techniques of leather lacing, splicing new lace, and ending your project with a professional look will be taught.
October 21, 2017 from 6:00 p.m. to 9:00 p.m.
Lake Catherine State Park, Trailhead Fire Ring,1200 Catherine Park Rd, Hot Springs, AR
Join the friends and staff of Lake Catherine State Park as we host a community fall festival. Featuring trick-or-treating in the campground, hay rides, a hot dog and marshmallow roast, the event promises to be fun for all.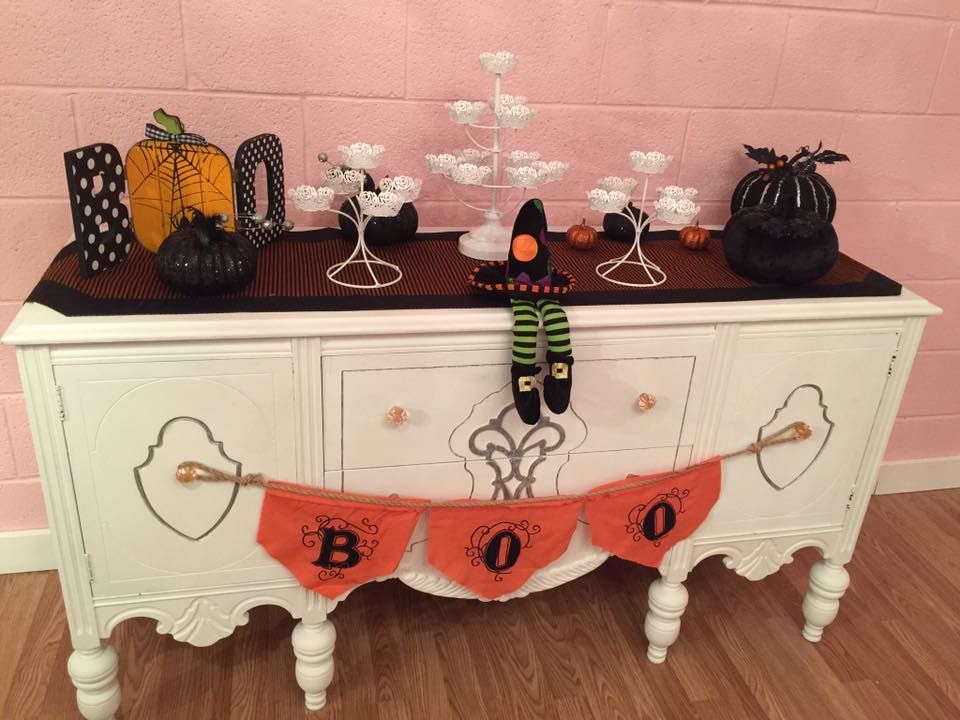 Princess Party Palace, 813 W. Central #15, Bentonville, AR
October 21, 2017 at 5:00 p.m.
Tickets: 20.00 per child and 15.00 per sibling
Mal and Evie from your favorite tween Musical will be hosting a Halloween Villains Ball with some of your favorite well known villains! Enjoy fun activities such as painting ceramic keepsake pumpkins, cookie decorating, and making villainous masks to wear for the evening. Afterward join in for a rarity at the Palace....a villain sing along! We will cap off the night with some rotten to the core dancing and of course our most spooktacular story.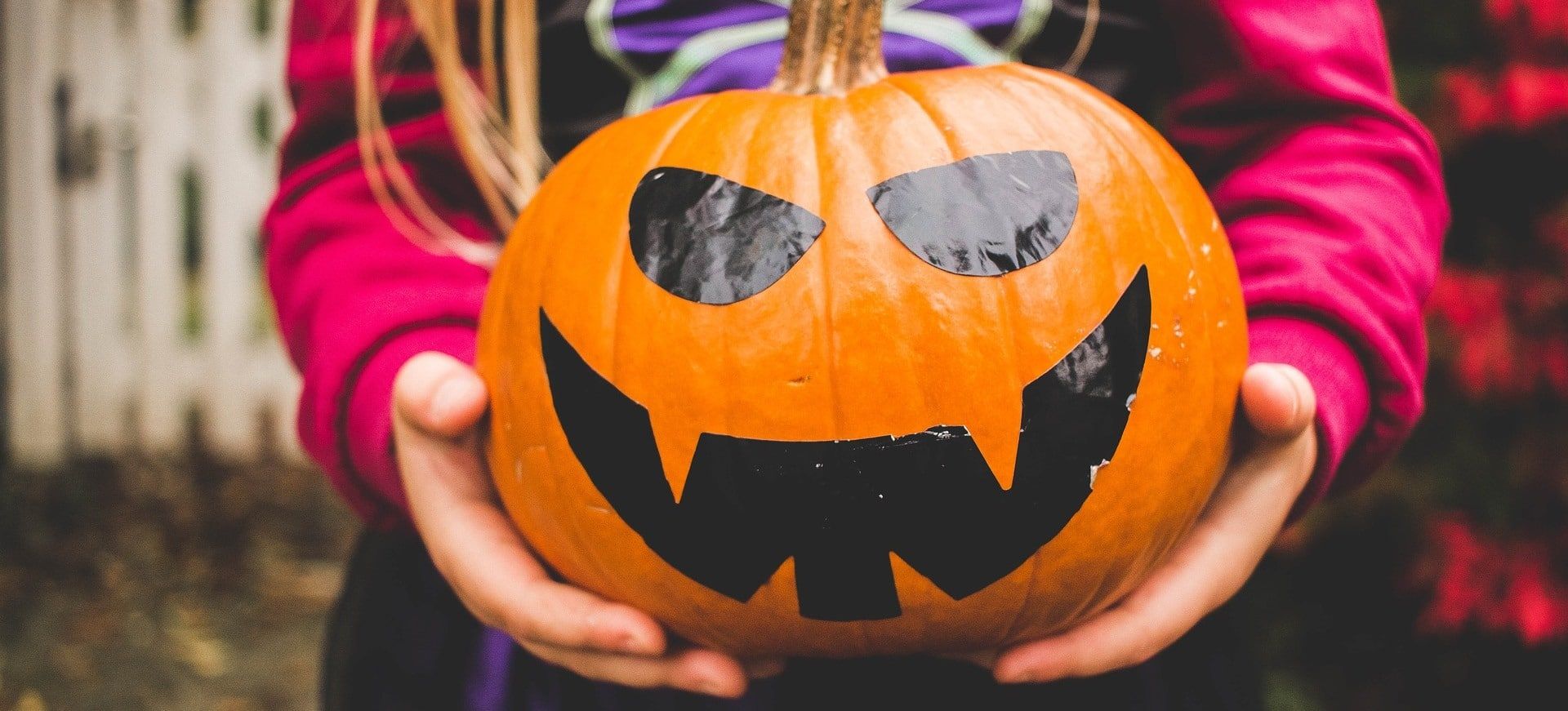 October 21, 2017 from 9:00 a.m. - 5:00 p.m.
550 Arkridge Rd, Hot Springs, AR
Admission: $15 adults, $5 ages 4-12, free ages 0-3
Garvan Woodland Gardens offers our third fun morning of activities for families to Celebrate Fall in the Gardens! The Gardens will open at 9 a.m. with candy for Trick or Treaters ages 12 and under (costumes encouraged), a Pumpkin Patch with a free pie-sized pumpkin for the first 200 kids who visit the Gardens, a Spooky "James the Train" for climbing fun, and a special Treasure Map for kids to hunt for "Garvan Rocks" to keep (1 rock per child). The Chipmunk Café serves up fall treats. This is a fun day for families to come out to the Gardens, take pictures among the fall displays, enjoy the kids' activities and relax with a special fall lunch outdoors at the Gardens.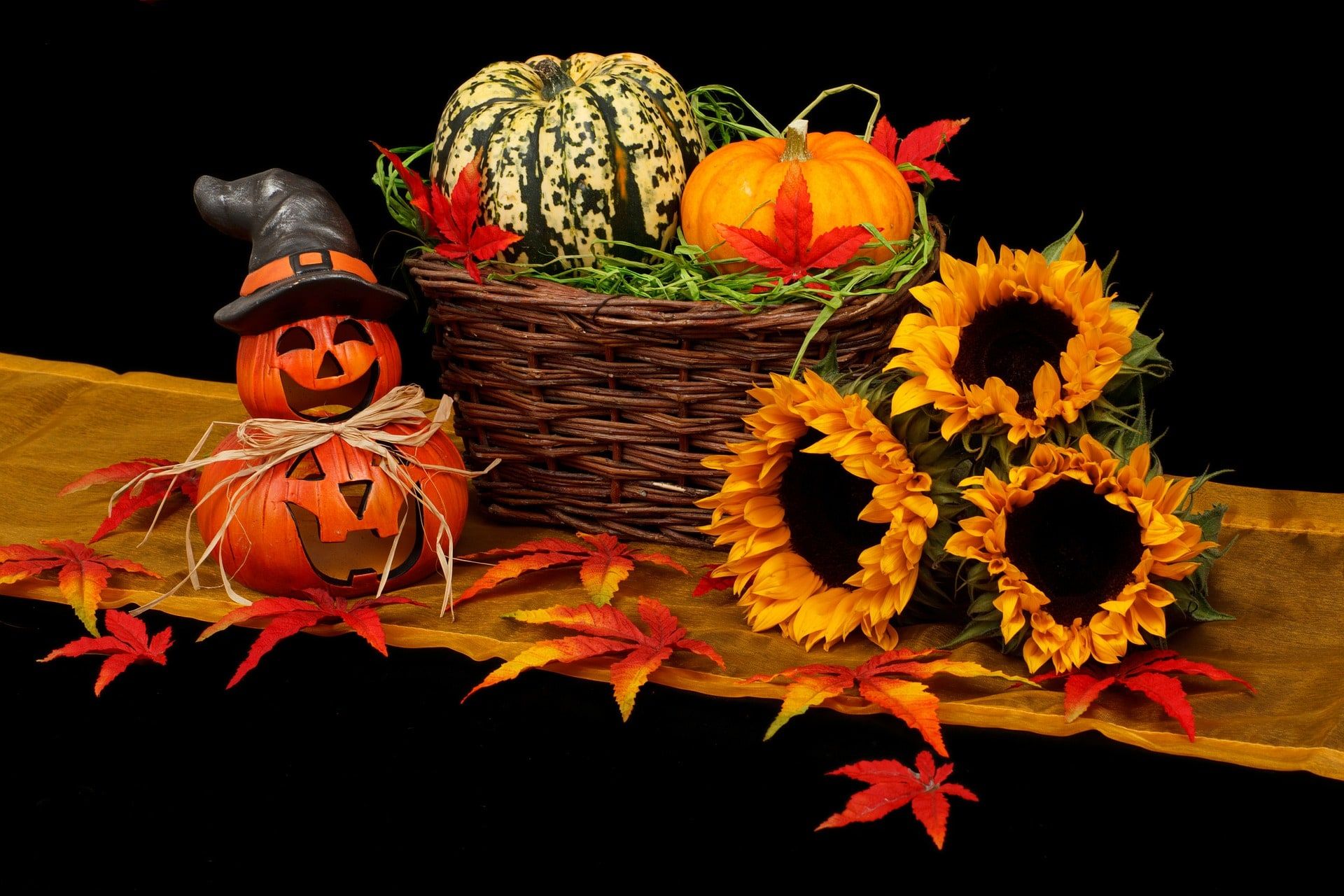 October 21, 2017 from 10:00 a.m. - 6:00 p.m.
Beebe Ballpark, 1 Ballpark Rd, Beebe, AR
Mark your calendars for the 2017 Beebe Arts & Crafts Festival on Saturday, October 21st from 10 a.m. - 6 p.m. at the Beebe Ballpark. This fun, family event will include vendors, live entertainment, food trucks, a kid zone, a talent show, a car show, a dog show, a BBQ Cook-Off, a 3-on-3 Hoop Fest and much more! Admission is FREE!

October 21, 2017 from 7:30 p.m. - 9:30 p.m.
ArcBest Corporation Performing Arts Center, 55 S. 7th St, Fort Smith, AR
Admission: $40-$45 Adults, $17-$22 Students
The Fort Smith Symphony presents some of Gershwin's greatest hits for full orchestra with a fantastic vocalist, Dee Daniels. The program includes Gershwin: Overture to Funny Face Gershwin: Porgy and Bess Symphonic Picture along with songs celebrating the legacy of Ella Fitzgerald, Sarah Vaughan, Peggy Lee and Billie Holiday.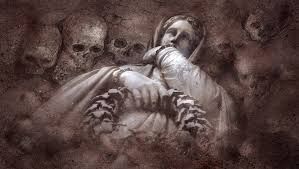 October 21, 2017 from 6:30 p.m. - 8:30 p.m.
Historic Fairview Cemetery, HWY 59, Van Buren, AR 72956
Admission: $3 adults, $1 children.
Annual Tales of the Crypt at beautiful & historic Fairview Cemetery Historical portrayals will give people a walking, talking depiction of Van Buren's rich past. This twilight tour is from 6:30 pm - 8:30 pm on Saturday, October 21. $3 for adults, $1 for children. Free trolley to off-site parking located at Freedom Park located at the corner of Main Street and Cane Hill.
October 21, 2017 from 6:00 p.m. - 9:00 p.m.
Arkansas Post National Memorial, 1741 Old Post Rd, Gillett, AR
Stroll through Arkansas Post history by candle light as you experience several living history scenes performed by volunteers.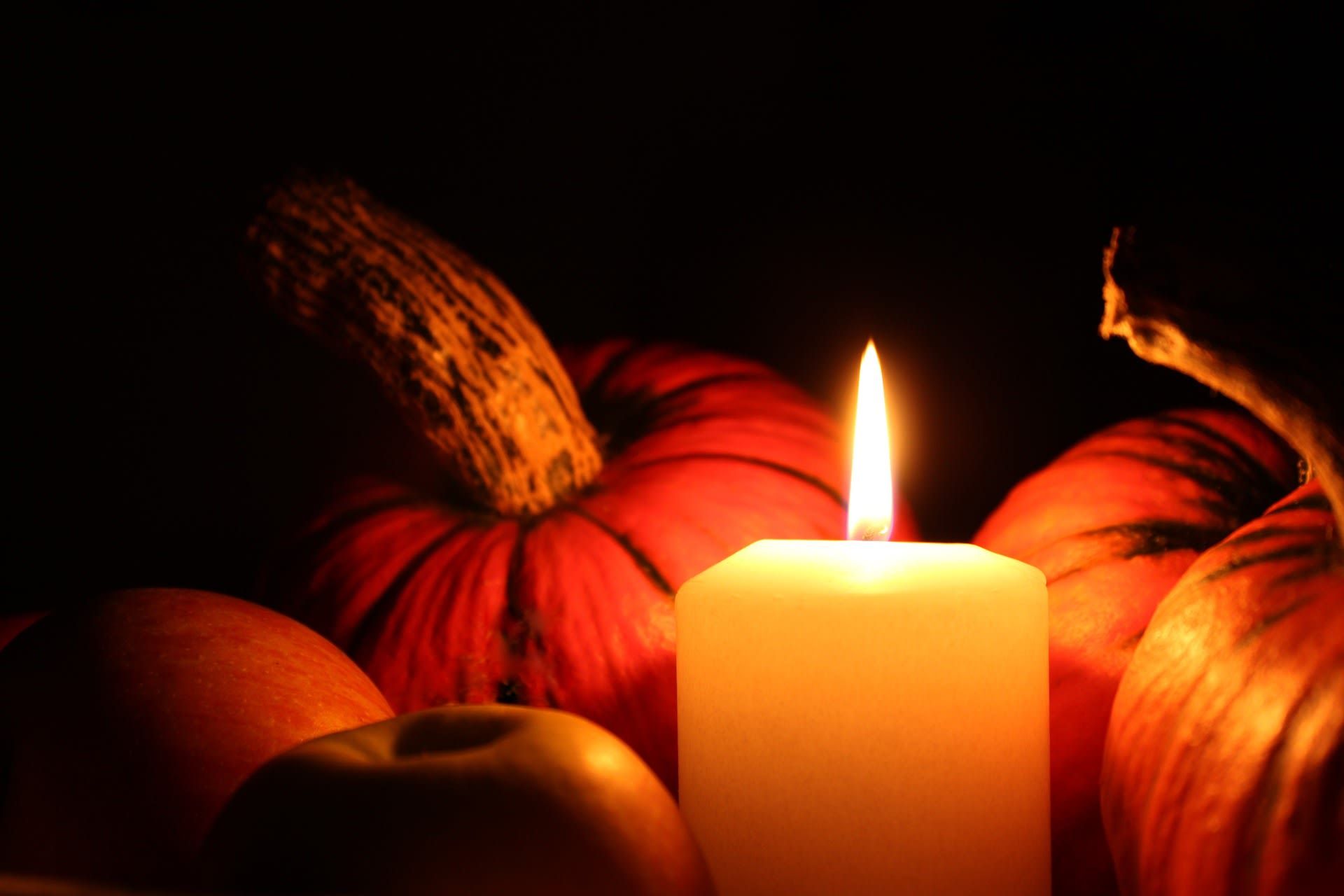 October 21, 2017 from 6:00 p.m. - 9:00 p.m.
Historic Washington State Park, Williams' Tavern Restaurant, Washington, AR
Admission: $25 adults, $20 children under 14
Halloween at Historic Washington gives you a chance to indulge your imagination. After enjoying an evening meal at Williams Tavern, light your candle lanterns and accompany an interpretive guide through selected sites in Washington that have some "unexplained" happenings in their history. You can believe or not, but you'll have a wonderful evening walk in which to ponder the possibilities! Reservations are required. Minimum of 30, maximum of 60 participants.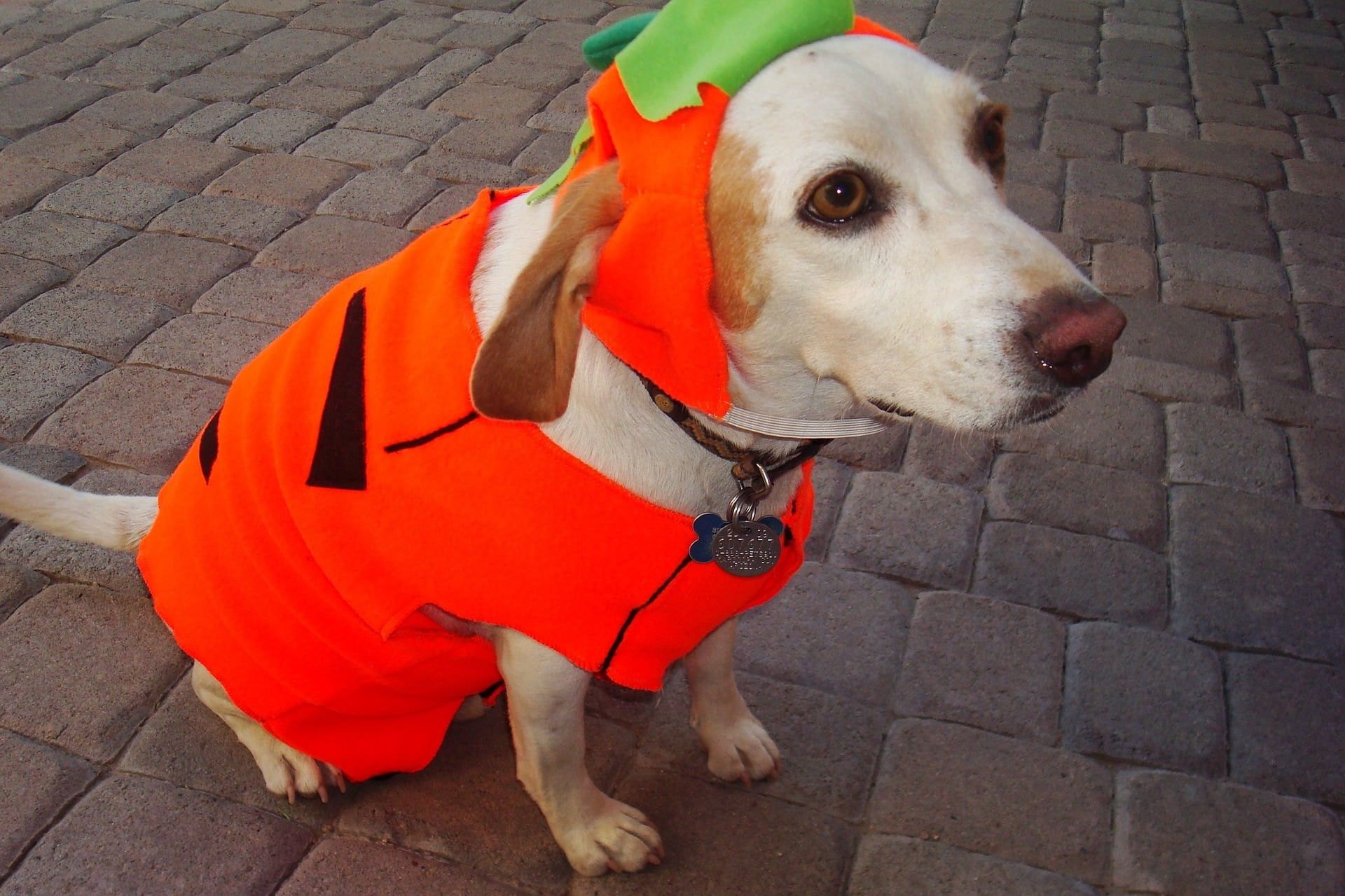 October 21, 2017 from 11:00 a.m. - 3:00 p.m.
Archey Fork Park, 214 Archey Fork Rd, Clinton, AR
Dance & Have Fun to the Tunes of Elvis 70's Music knowing you did your part in helping Fuzzy Animals Rescue & Snyp Arkansas in saving and supporting our precious 4-legged friends. Celebrate man's best friend with dog costume contests, fun and games for kids, arts & crafts, food vendors, car show, motorcycle rally, an Elvis impersonator in performance, and more! Brought to you by the animal rescue clinics of Clinton & Fairfield Bay. Bring your lawn chairs & Blankets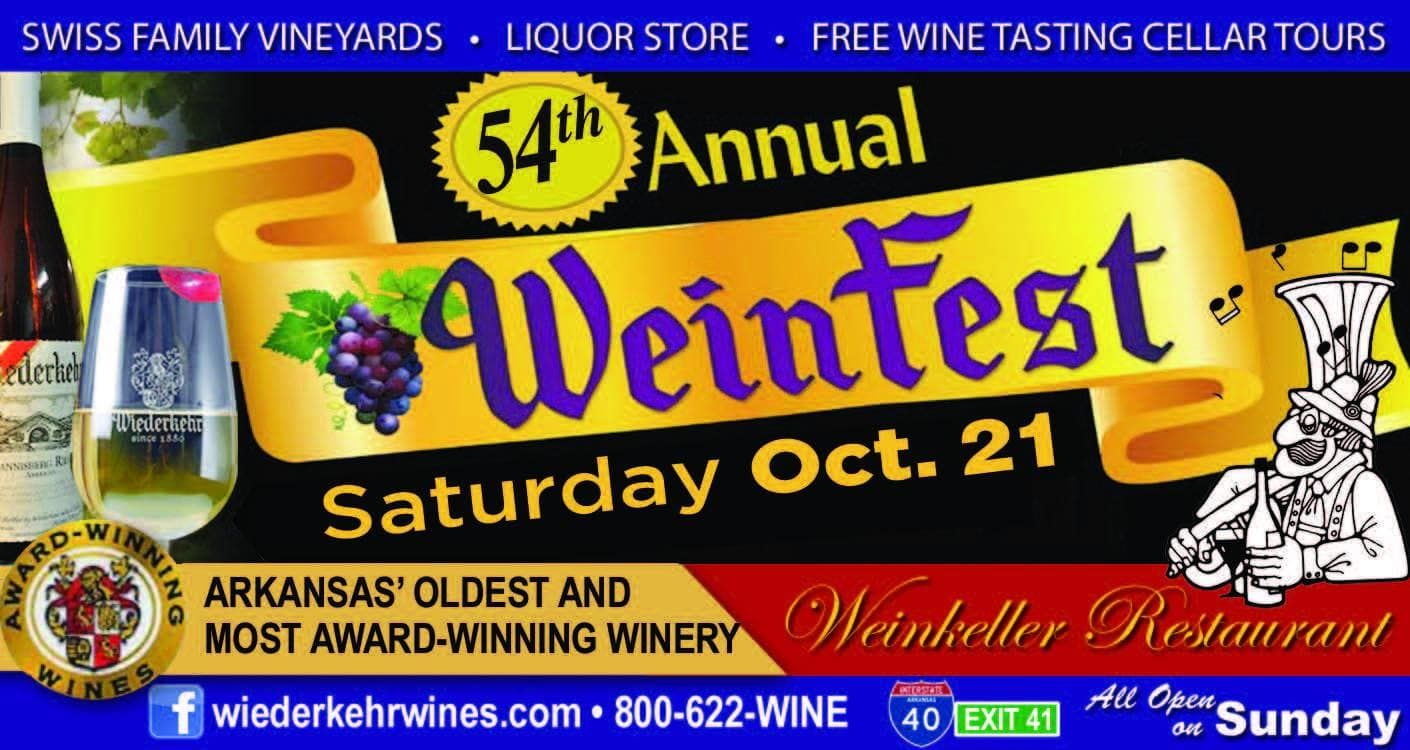 October 21, 2017 from 9:00 a.m. - 7:00 p.m.
3324 Swiss Family Dr, Wiederkehr Village, AR
Join us on Saturday, October 21, 2017, for a fun-filled day of music, food, and wine. Just come on by—no tickets needed for admission. Seating is first come, first served, and we have lots of great food for you to enjoy. Go to our Weinfest page for more information.

October 22, 2017 from 6:00 p.m. - 8:30 p.m.
Cultural Center, 202 John N Scobey Dr, Warren, AR 71671
Admission: $10
A Christian multi-band concert sure to be an unforgettable experience! The lineup for this year's event includes: Newsong, weRcalled, Justin Gambino, Newkings, Cliff Preston and International Speaker: Dave Carter.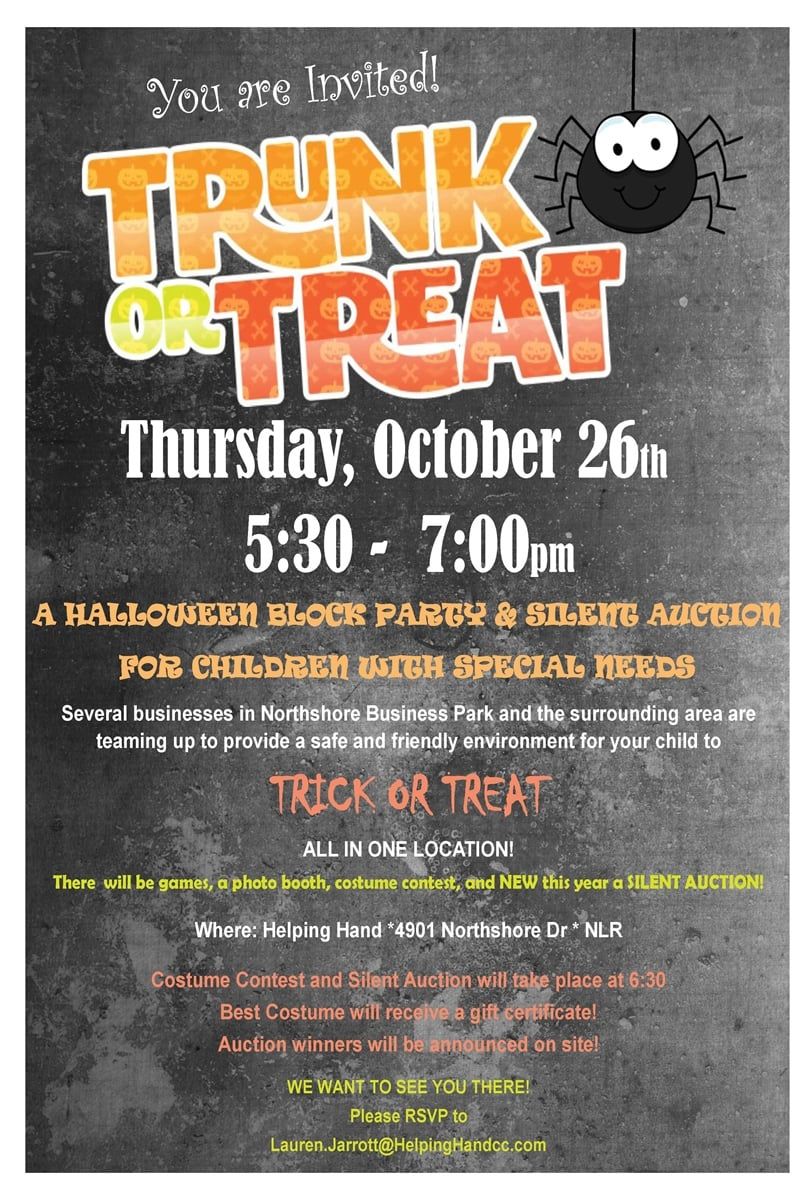 Upcoming Events
October 26, 2017 from 5:30 p.m. - 7:00 p.m.
Helping Hand Children's Center, 4901 Northshore Dr, North Little Rock, AR
A Halloween Block Party and Silent Auction for children with special needs! A safe and friendly environment for your child to Trick or Treat, all in one location! Trick or Treating, a photo booth, costume contest, and new this year...a silent auction will take place to raise funds for the classrooms and facility for a better learning experience!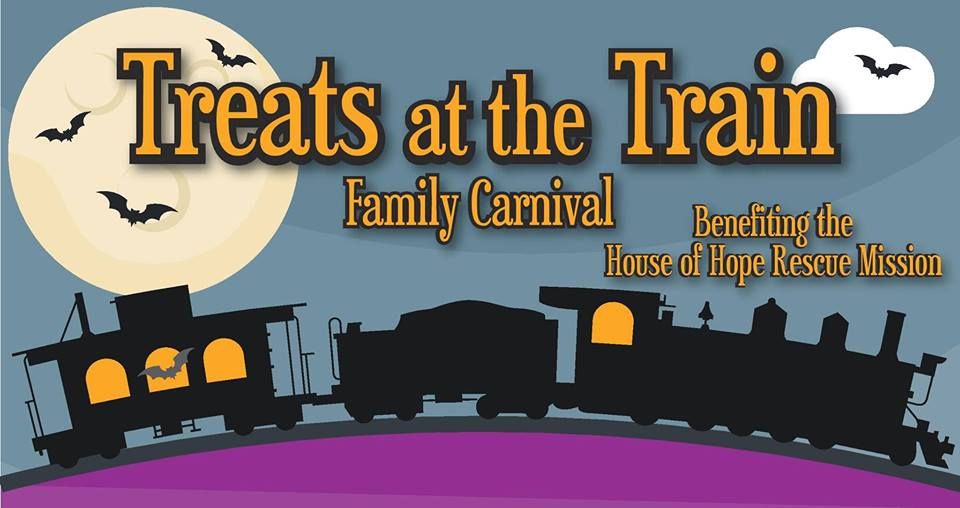 October 27, 2017 from 6:30 p.m. to 9:30 p.m.
Arkansas Missouri Railroad, 306 E Emma Ave, Springdale, AR
Admission: $5.00 (Kids 2yrs and under are Free)
Treats at the Train will provide a fun, safe place for families to come Trick-or-Treat on the Train, enjoy carnival games and live music, and have lots of fun. There will also be a haunted train for the older and braver kids. Proceeds benefit the House of Hope Rescue Mission, helping us feed the hungry and help the homeless of Northwest Arkansas. Canned good donations for our food pantry will also be accepted. *The train will be stationary; this is not a train ride. Fun for all ages. Safe for Kids.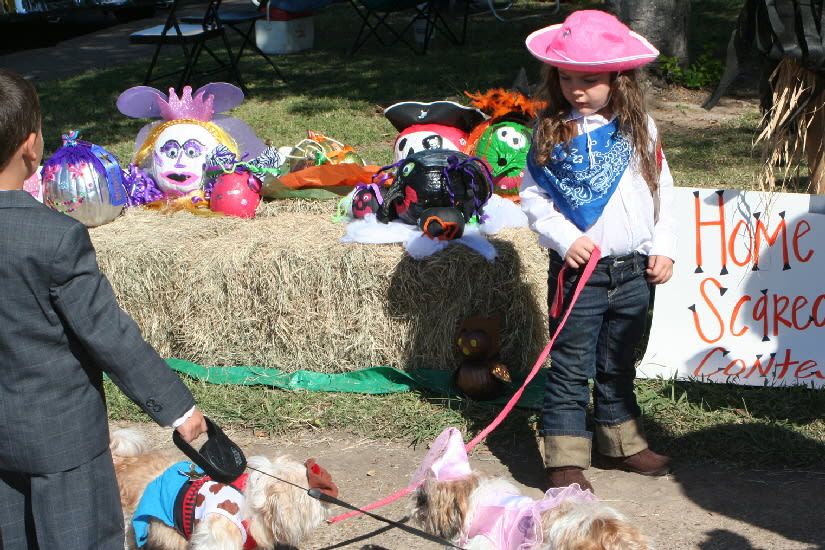 October 27, 2017 - October 28, 2017 from 5:30 a.m. - 7:00 a.m.
Downtown Lake Village, 111 Main St, Lake Village, AR
Two days of Family Fun!!! A family oriented, pet friendly, BBQ, bike stunt show, antique car show, free festival on the amazing lake front of Lake Village, AR! Free kid games, BMX Bike Show, Carnival, Live Entertainment and much more!!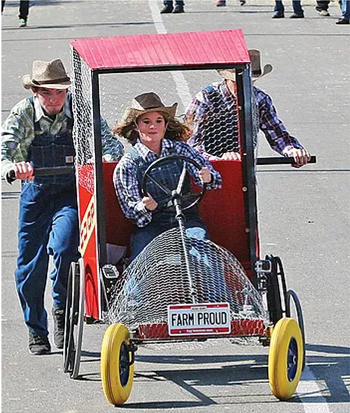 October 27, 2017 - October 28, 2017 from 1:00 p.m. - 9:00 p.m.
Court Square, Stone County Courthouse, Mountain View, AR
Beans and cornbread, music and dancing all on the Courthouse Square. Handmade crafts and outrageous outhouse races. 30+ bean cookers compete for title of Champion. Beans served promptly at noon. The Grand Marshal of Beanfest is Jana Jae, the First Lady of Country Fiddle, live on the courthouse stage Saturday night.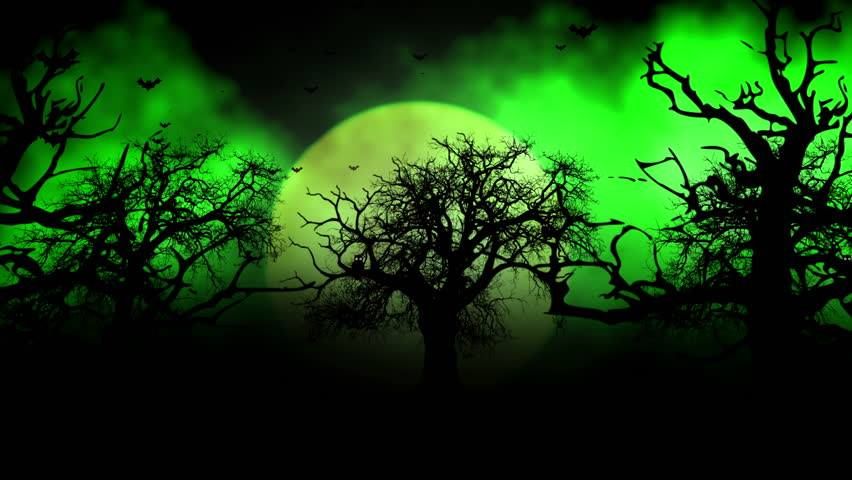 October 27 and 28, 2017 from 6:00 p.m.-9:00 p.m.
Delta Rivers Nature Center, 1400 Black Dog Road- Regional Park, Pine Bluff, AR 870.534.0011
The Delta Rivers Nature Center invites all of you goblins to come out for Boo on the Bayou. This is the area's largest FREE Halloween event. Wear your costume, bring your family and enjoy two nights of fun and scary activities including games, inflatables, the Scary Maze, the Trail of Terror, food vendors and more. Fun for all ages, bring the whole family. Tell your friends and neighbors.

October 27, 2017 - October 28, 2017
Murfreesboro Town Square, 204 E. Main, Murfreesboro, AR
The festival will begin at 10:00 A. M. with a variety of food and craft vendors. All kinds of games and contests will be going on during the day including small carnival rides for the kids and a bucking bull ride. Face painting and bounce houses will be available also. Lots of vendors to cater to all tastes including purses and soaps and jewelry. Rusty Relics will be on hand with their antique tractors. New to the festival this year will be a Family Fun Walk/Run that will begin at the South Pike County School and make the loop through town.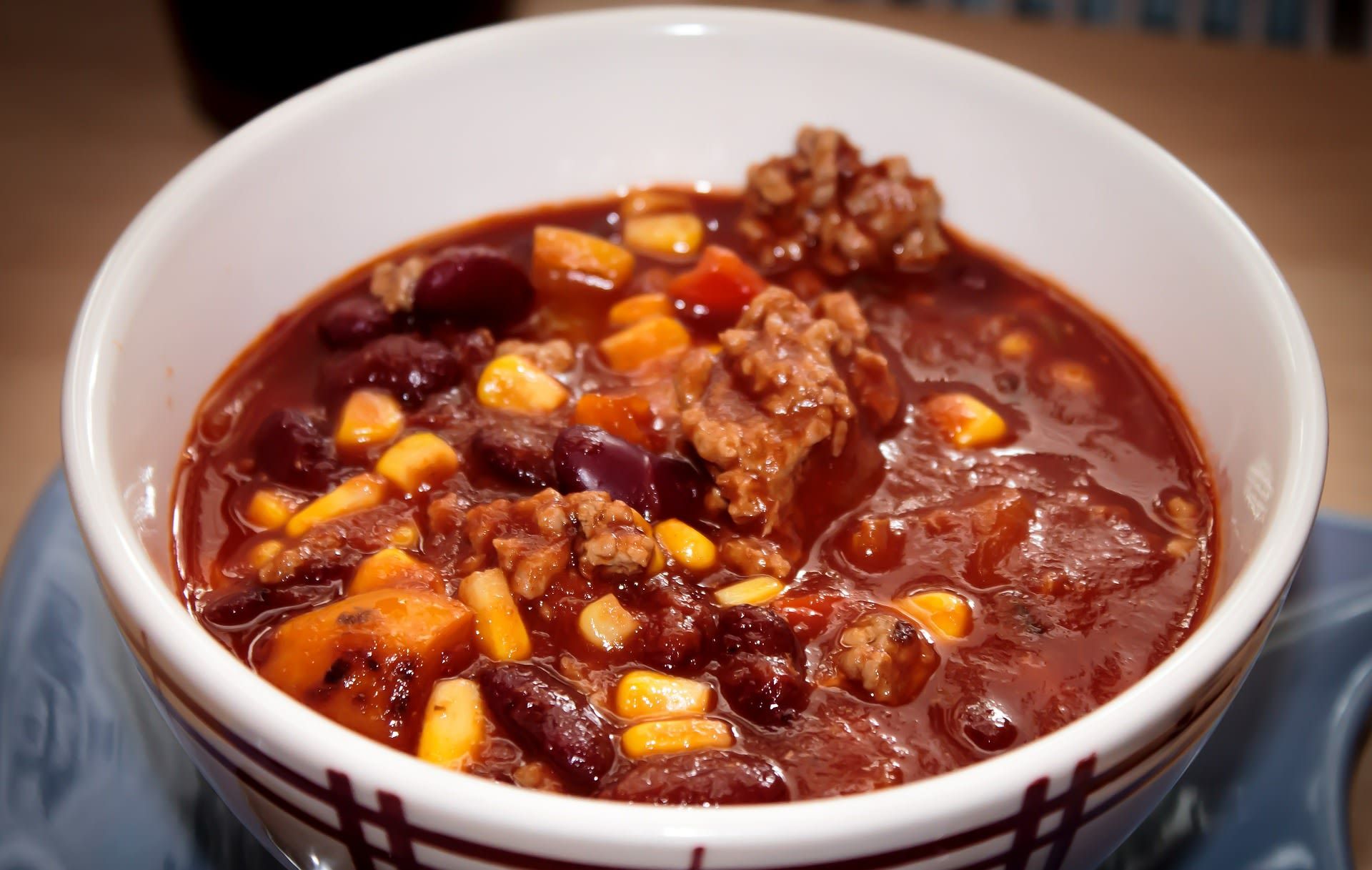 Magnolia Fall Festival & Chili Cook-Off
October 28, 2017
Historic Downtown Square, 211 W. Main St, Magnolia, AR
The Fall Festival is scheduled for the fourth Saturday in October. The festival will be held downtown, around the historic Courthouse Square. A variety of activities for the family including a chili cook-off, 9th annual scavenger hunt, costume contest, pie contest, 5K Pumpkin Fun Run, bake sale, sidewalk sales, live music and much more!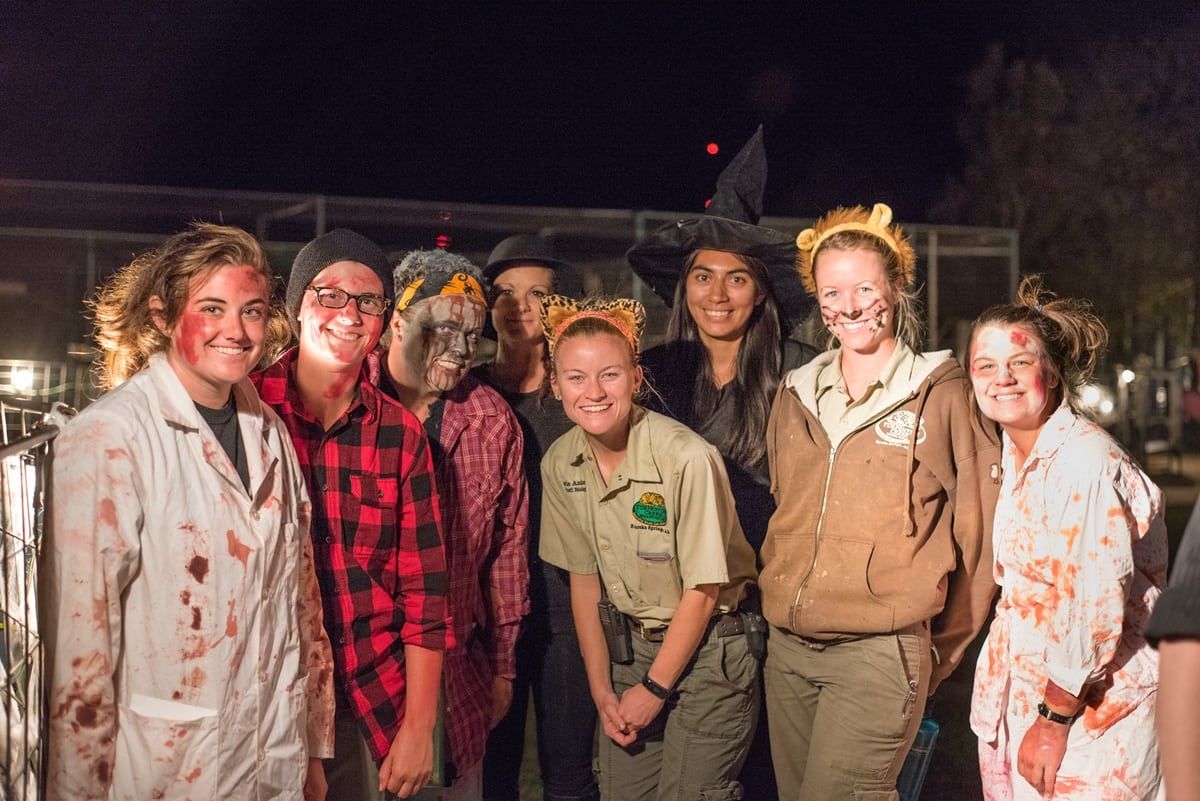 October 28, 2017 from 7:00 p.m. - 9:00 p.m.
Turpentine Creek Wildlife Refuge ,239 Turpentine Creek Ln, Eureka Springs, AR
Admission: $20 adults; $15 ages 13-19; $10 ages 4-12 years and Seniors
Join us for our annual Howl-O-Ween Spooktacular Fundraiser. A fun filled family event that the whole family can enjoy. This is the only time out of the year that you can see our animals after dark! There will be hayrides, games, contests, and prizes!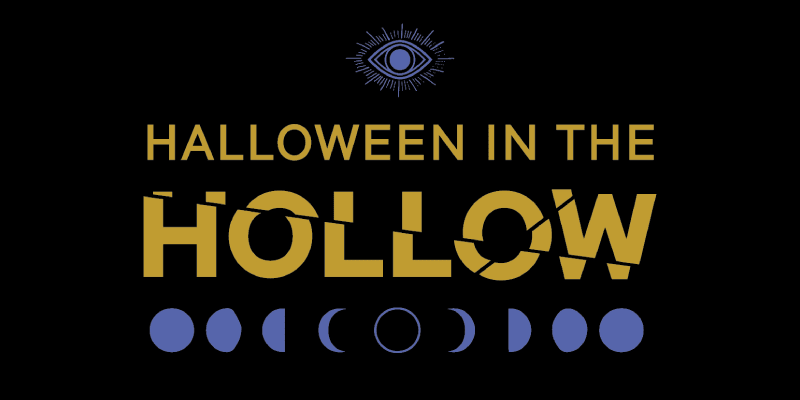 October 28, 2017 at 9:00 p.m.
Crystal Bridges, 600 Museum Way , Bentonville, AR 479.418.5700
Admission: $45
Conjure up the creative spirits of artists in our collection for Artinfusions's annual Halloween in the Hollow. The Golden Dawn Arkestra will combine deep dance grooves and cosmic go-go dancers. The galleries will feature psychic readings to decipher messages from another realm, as well as a create your own horror scene photo booth and a zombie silent disco. You'll interact with the ghosts of ArkansasStaged floating through the galleries, visit the HOWSE of Spirits, and enjoy scary movies from the past. No Halloween party is complete without a pumpkin patch and a costume contest, so come dressed in your best costume and enjoy some classic pumpkin carving! Must be at least 21 to attend; ID is required to enter the Hollow.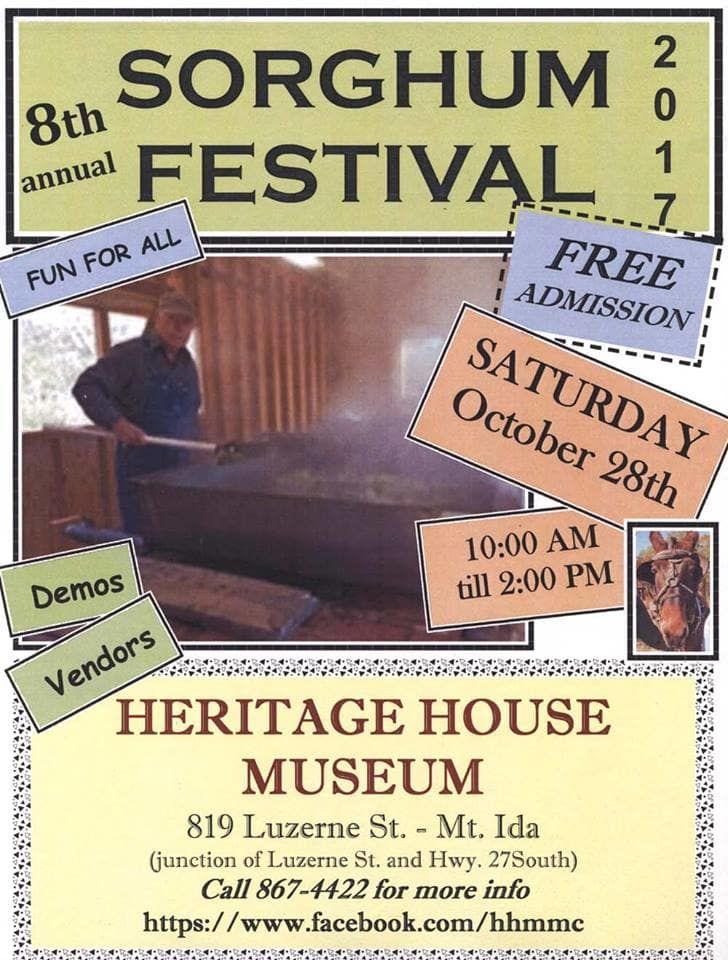 October 28, 2017 from 10:00 a.m. to 2:00 p.m.
819 Luzerne St, Mount Ida, AR
The Heritage House Museum in Mt. Ida will host its 8th Annual Sorghum Festival Saturday, October 28th, from 10 to 2. The festival will feature live demonstrations of the sorghum making process. It's alway a fun time, and we will have a variety of vendors. Please plan to join us as we celebrate the history and heritage of sorghum production in Mount Ida!

October 28, 2017 from 7:00 a.m. - 5:00 p.m.
Russellville Downtown, 320 West C St, Russellville, AR
Established in 1992, Russellville's Downtown Fall Festival & Chili Cookoff is a fun filled street festival held each year on the last Saturday in October. This day-long celebration harkens back to the "good ole days" when carnivals set up on the streets of Downtown Russellville. Start the day off right by joining us in the morning for our breakfast buffet presented by the Knights of Columbus from 7:00 to 11:00 am. Throughout the day, you'll enjoy more great food with from our vendors, Chili Cookoff samples and Pie & Cake Contest entries. Other annual events include the "Tour de Pumpkin" Bike Ride, Car & Truck Show, Arts & Crafts, Exhibit Booths, Children's Costume Contest, games and live entertainment all day long! Come join the fun. Admission is free.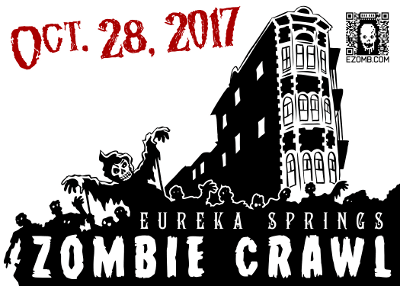 October 28, 2017 at 6:00 pm (line up starts at 5:00 pm)
Starts at Eureka Springs Public Library, 194 Spring St., Eureka Springs, AR
Ends at Basin Spring Park
Cost: Two cans of food per person.
Zombie makeup and fake blood is all the rage on the evening of Saturday, October 28, 2017, when Eureka Springs experiences its 6TH Annual Zombie Crawl. A creeping parade procession of funeral hearses, doomsday vehicles, Halloween floats, and post-mortem street performers will lead the hungry horde of the undead down historic Spring Street, from the Public Library to the Basin Park. Bring your kids (and your brains) downtown for some frightening family fun from the sidelines, or join the crawl yourselves! The event is free, and locals and visitors alike are invited to dress up and join the procession of undead revelers. Need help getting dead and ready? Makeup artists will be available in the Basin Park before the parade begins to assist the dearly departed with their new look. New for this year, we also have Melonlight Dance hosting a FREE family-friendly pre-parade Thriller dance workshop in the Basin Park from Noon to 2pm.
October 28, 2017 from 5:00 p.m. - 7:00 p.m.
Pinnacle Mountain State Park, Pinnacle Valley Road, 1/4 mile east of Hwy 300, Little Rock, AR
Admission: $15 adults, $8 children ages 6-12
Experience a different kind of Halloween as we enjoy a fun filled evening hayride complete with a roaring campfire and treats! Perhaps we'll roast some ghost (marshmallows)! Advance payment and registration required.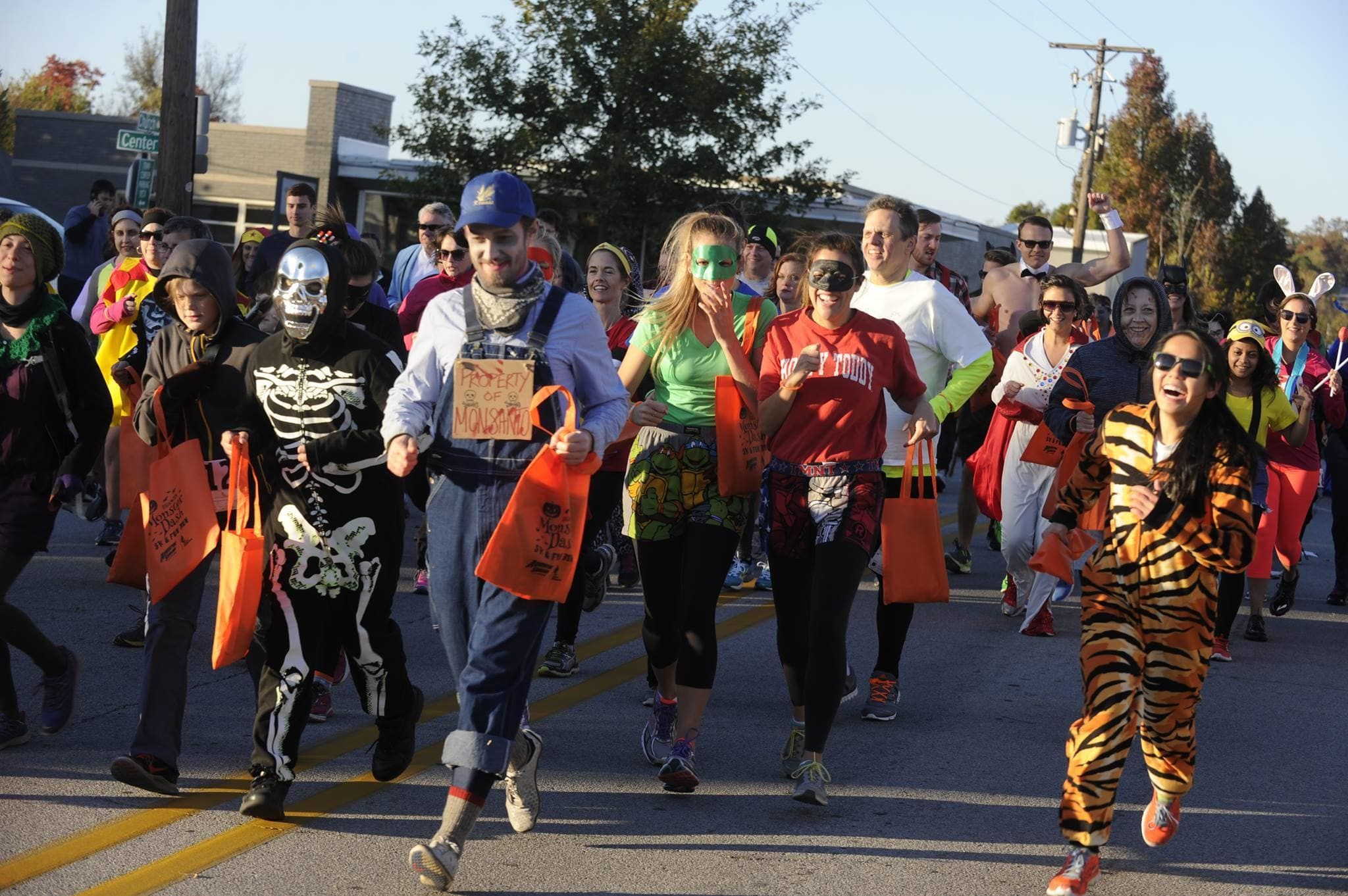 October 29, 2017 from 9:00 a.m. to 12:00 p.m.
W Center St, Fayetteville, AR
Candy stations instead of aid stations, lots of crazy costumes with a costume contest at the end...what more could one want on Halloween night! Also, there will be a expo with kid's bouncy houses and other inflatables, a carnival and other fun Halloween related activities. This is fun way to involve the entire family, group of friends or your company to dress up and run, walk or dance your way around the course.

Kids Fest
October 31, 2017 from 5:00 p.m. to 8:00 p.m.
Hughes Community Center, 1000 E Parkway Dr, Russellville, Ar 479-968-1272
Kids Fest at the Hughes Center is just one of various Halloween activities offered. Scheduled on Halloween night from 5-8 p.m., Kids Fest used to be an alternative to trick-or-treating but has now become an addition to the tradition, according to Kelli Nealy, administrative assistant at the Hughes Center. For more info, call the Hughes Center at 968-1272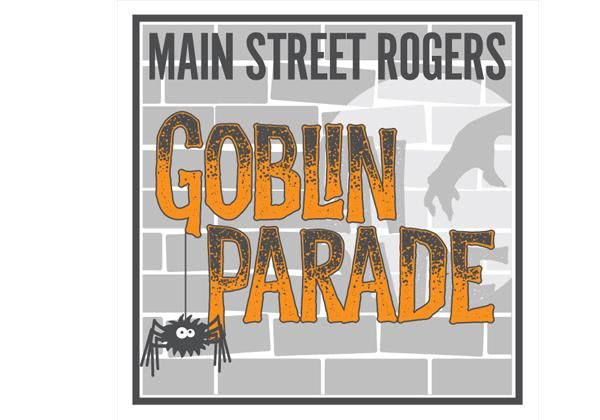 Goblin Parade
October 31, 2017 from 3:30pm to 5:30pm
Downtown Rogers, 113 N. 4th St, Rogers, AR
The Goblin Parade provides a safe, fun chance for children to trick o' treat with our downtown businesses. A parade of ghosts, goblins, princesses, superheroes, firefighters, cowboys, etc. parade through downtown and are greeted by our many downtown shop owners. It's safe fun for the whole family! And did we mention there's candy? We line up in Frisco Park.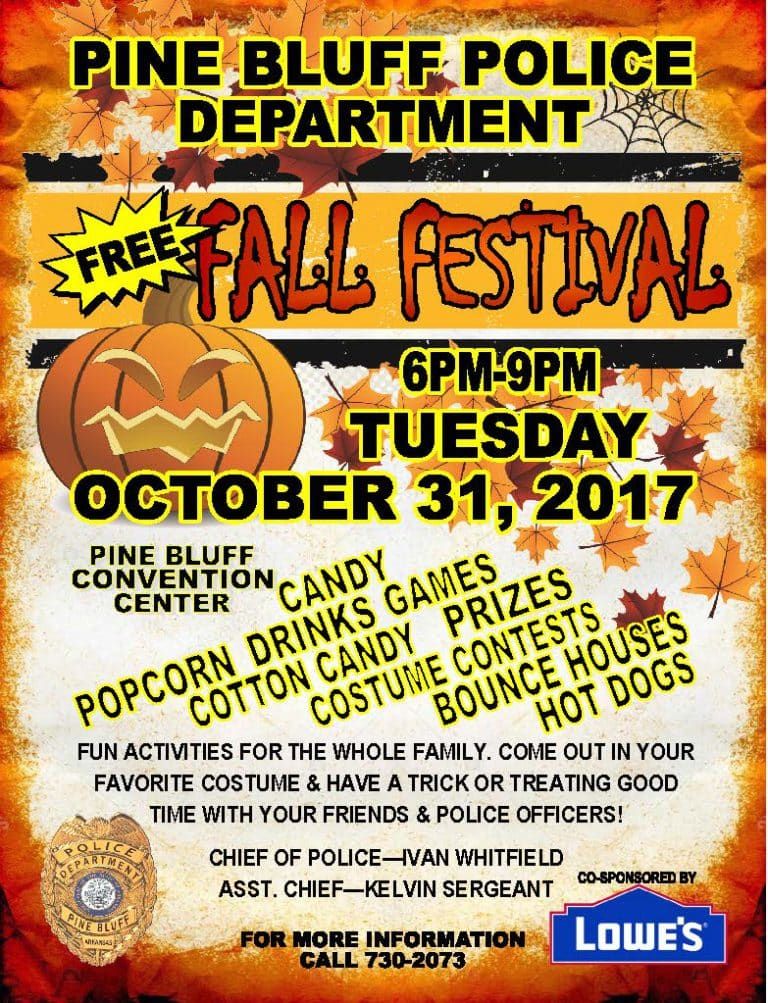 October 31, 2017 from 6:00 p.m. - 9:00 p.m.
Pine Bluff Convention Center, One Convention Center Plaza, Pine Bluff, AR
Join the PBPB Oct. 31 for fun activities for the whole family. The day includes bounce houses, games, a hot dog eating contest, costume contest for youth, teen, and adults, cotton candy, snow-cones, popcorn, drinks, hot dogs, prizes and of course, free candy! Bring the kids in their favorite costumes and have a Trick or Treating good time with your friends and local police officers. For more information call 870-730-2073.


Continuing Events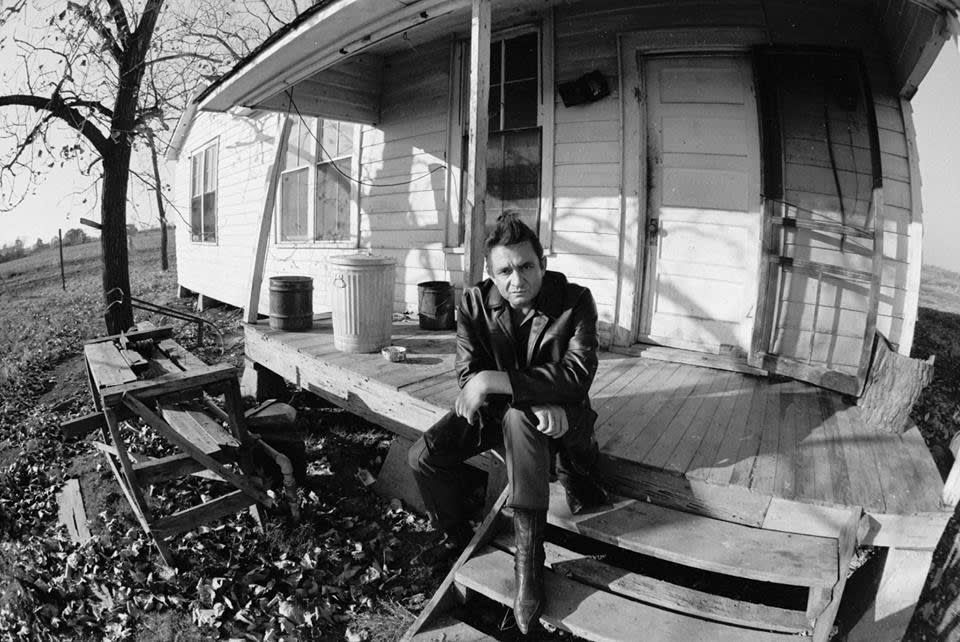 October 19, 2017 - October 21, 2017
Multiple Venues, 110 Center Dr, Dyess, AR
This three-day Johnny Cash Heritage Festival in Dyess, Arkansas, builds upon the highly successful music festival held for four years on the Arkansas State University campus in Jonesboro. The festival honors the Man in Black and the New Deal programs that shaped his childhood In Dyess, the nation's largest agricultural resettlement colony. The event includes Arkansas Music Nights in the Colony Circle, public presentations, food vendors, demonstrations, and tours. The festival culminates on Saturday, Oct. 21, with a world-class concert in the field adjacent to the Cash Home, featuring Rosanne Cash and Kris Kristofferson.

Continuing Fridays from 3:00 p.m. to DARK , Saturdays from 11:00 a.m. to DARK and Halloween from 6:00 p.m. to 9:00 p.m.
Holly Springs Homestead, 217 Polk Road 184, Mena, AR
Holly Springs Homestead, is the place to be this fall! Join us for Fall Fun on the farm! You can get lost in the corn maze, enjoy a beautiful ride through the country and see the sights on the hay ride, admire acres of the sunflowers, learn something new at the Crops of Arkansas display or one of our many on-farm educational events, step back in time for some old fashioned play in The Kids Farm, and experience a real pumpkin patch – see how they are planted, watch them in various stages of growth and take one home!

Continuing through October 31, 2017
863 Lollie Rd, Mayflower, AR
We will be open thru the week for schools and other groups upon scheduling. Please ask about special rates for groups of 20 or more to receive $1.00 off per ticket. Teachers, bus drivers and 2 chapparones free per group. We also ask thatone adult collect all the admission fees for your group ahead of time. We offer a concession stand, picnic area, corn pit, straw tunnels, hay bales to climb on and the "Corn maze express ride" for the little ones. Porta-Potties and hand washing stations are available for your convenience. Bring your own camera for our picture area.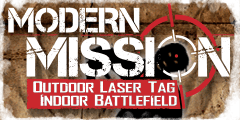 October 20, 21, 27 and 28. Sessions begin at 7:00pm with new sessions every hour until 10:00pm
Modern Mission - Outdoor Laser Tag - Indoor Battlefield, 3484 E. Joyce Blvd Fayetteville, AR 479.595.0055
Space is extremely limited! Must purchase tickets in advance.
Zombie event is for ages 12+ only • Price is $25+ tax per player
The zombies are back. The evil Arena master Zaylor is back with his undead Carnival! What is the Undead Carnival? Zaylor is bringing back the highly desired carnival themed missions and of course, clown zombies. Three times the experience! Take advantage of our advanced tactical equipment as the zombie battle unit (ZBU) and Vulture teams engage in 4 fierce missions. Resources are badly needed for both teams in this wasteland. Oh and did we mention Zombies on the battlefield? Guaranteed 4 missions which is about 30-40 minutes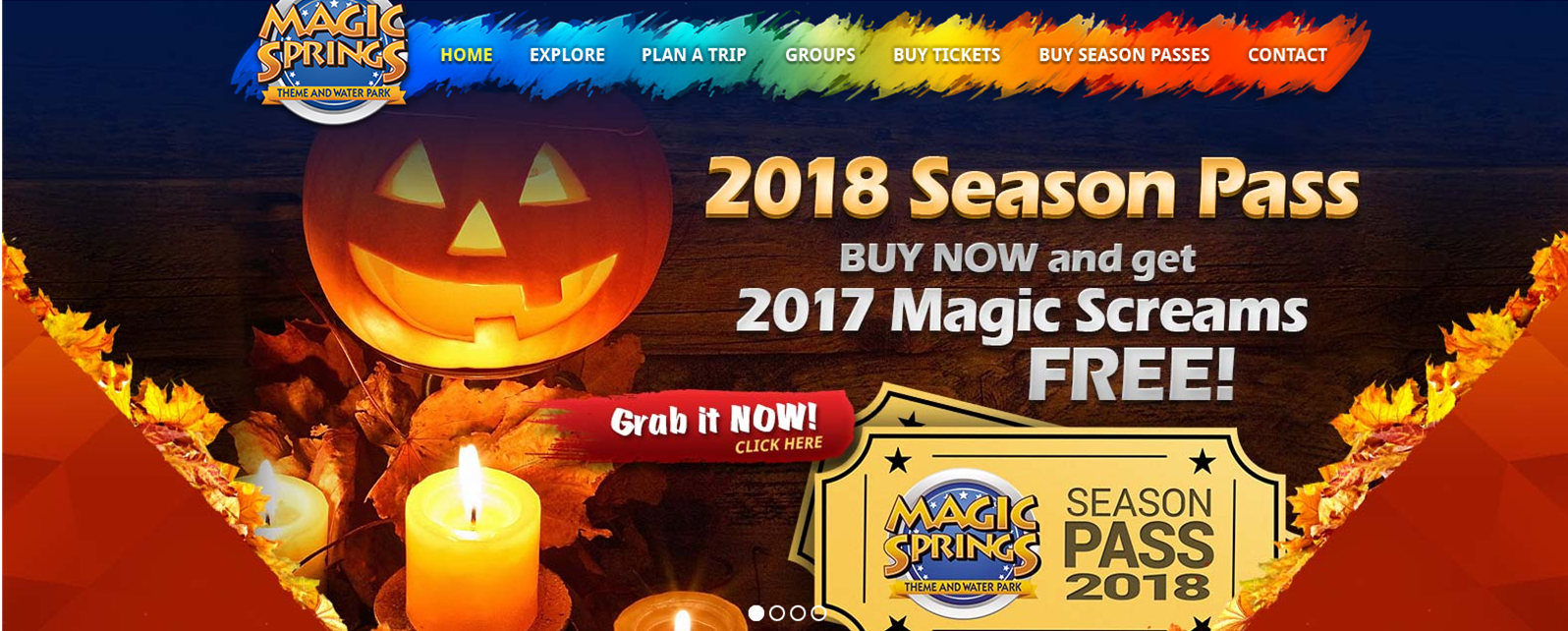 Continuing through October 29, 2017
Magic Springs and Crystal Falls, 1701 E. Grand Ave, Hot Springs, AR
In addition to haunted houses, Magic Screams features a trick-or-treat trail where kids can play games for candy prizes, a haunted house for children and kids' rides in operation.

The Champion
Continuing through November 5, 2017
Walton Arts Center Nadine Baum Studios, 505 W. Spring St, Fayetteville, AR
A world premiere by Amy Evans featuring Joy Jones as Nina Simone. Inspired by untold, true events in the life of music legend Nina Simone. It's 1962 and Nina and her band are holed up from a snowstorm in a greasy spoon somewhere in North Carolina. As tempers flare and secrets surface, it seems the waitress at this small-town diner may soon be the only witness of a historic meltdown. Suddenly, the door swings open, and the famous outsiders discover they're truly in unfriendly territory. A sharply drawn, exciting new play that intimately portrays a cultural icon and the turbulent era during which she rose to fame. Directed by Reginald Douglas.
Haunted Houses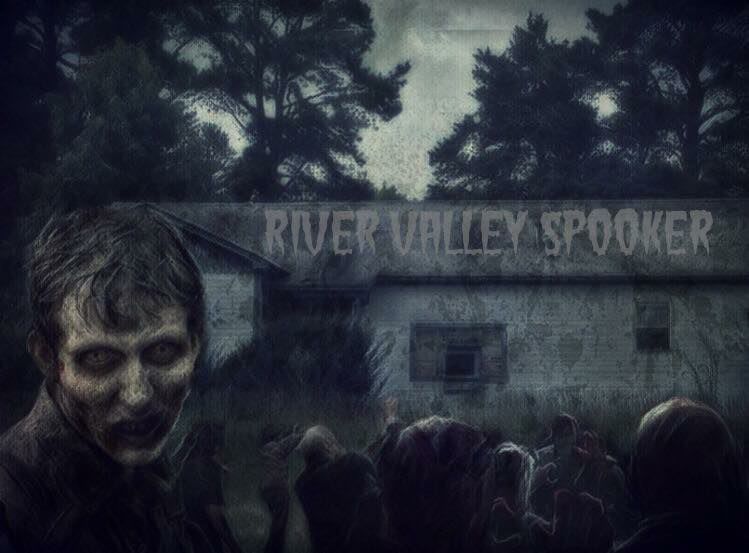 Continuing through October 31, 2017
6900 Highway 64, London, AR 501-350-8903
Admission: $12.00 per person. Thursdays are family nights! Adults $10.00, kids 10 & under $5.00
Terror is lurking in the River Valley area. The River Valley Spooker will attack all your senses in a way you have never experienced before. Be prepared to be scared (*Not for the faint at heart*). Weekends from 7:00 p.m. until last one out. Weekdays from 7:00 p.m. to 10:00 p.m. Thursday, October 26 is Trick or Treat Night. Free admission with kids under 14. Live monsters will be giving out candy.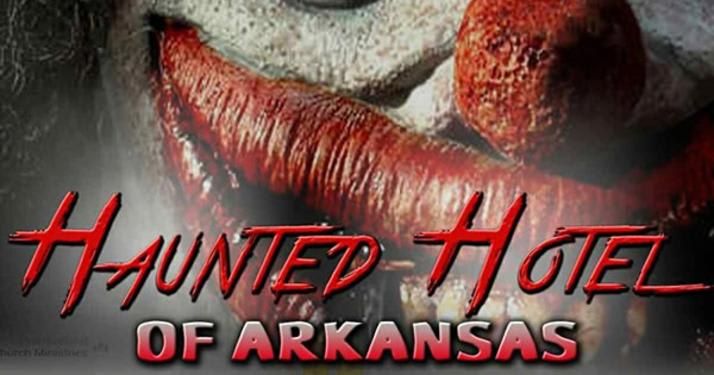 Continuing through October 31, 2017
3400 Brown St, Little Rock, AR 501-804-8883
Admission: $15 plus tax | $ 20 plus tax for speed pass | Halloween night : $20 plus tax | $25 plus tax for speed pass
Thrills, chills and room service that kills. Midnight red meat buffet, Indoor blood pools. Frequent screamer miles accepted. Best heart rate in town and where we NEVER leave the lights on!

Continuing through October 31, 2017 starting at 7:00 pm
6016 Crystal Hill Rd, North Little Rock, AR 501-400-3116
Are you ready for intensity never before seen in a haunt? Are you ready to cry and scream and beg for your life? Step inside The Reaper Haunted House and see if you can make it through over 20 horrific scenes of blood, gore and mayhem. In The Reaper's world, anything goes...and no one will be there to save you... With tons of twist and turns and something at every corner you will be screaming for someone to save you! This years haunted house is going to be bigger and better than ever!!

Continuing through November 4, 2017 from 7:00 p.m. to midnight
25120 HWY 107, Jacksonville, AR 501-912-7976
Admission: $15 ADMISSION every night except Halloween | $20 Speed Pass every night except Halloween
Halloween Night BASH $20 ADMISSION or $25 Speed Pass
Fear factory 501 works hard year round to deliver to our frightened customers the scare experience that they deserve, by constantly updating our scare tactics, costumes, themes, and technology. With our high quality 3-d haunted attraction, you'll be sure to leave one of the best haunted houses in Arkansas dizzy with fear! Our Skully's Haunted Playhouse will send you praying for rescue from our terrifying monsters. For those customers who believe that they have strong stomachs, take a spin in Fear Factory 501's Halloween torture room attraction. It's so deliciously gory that your belief in your strong stomach won't be lasting for long. Enter FearFactory501's haunted house, and get ready to scream, scream, scream and run, run, run – because it'll be quite a trip trying to get away from our Halloween attraction's petrifying monsters, settings, and props

Continuing through November 4, 2017 starting at 7:00 p.m.
706 Center St, Benton, AR 501-315-8300
Admission: $15-$25
This is the Last & Final Year of The Torture Chamber in Benton which is Located at 706 Center St Benton Ar 72015. This is a 6.5 acre facility with over 50,000 sq ft. One of the largest Haunted attractions in the state and has grown every year since the beginning in 2006. It is the highest featured HAUNTED ATTRACTION IN ARKANSAS. Ranked #1 & featured in Sync Magazine, KATV Ch 7, and KTHV Ch 11. The Point 94.1 and 100.3 The Edge as well as Alice 107.7 radio. This Haunted House is very disturbing, Very Extreme & very gruesome. No one strikes fear to your core like we do.