This Weekend in the River Vally, Sep 29 - Oct 1, 2017
As always, there are LOTS of things going on this weekend in the River Valley!!! Here is our handpicked list of things to do this weekend.
---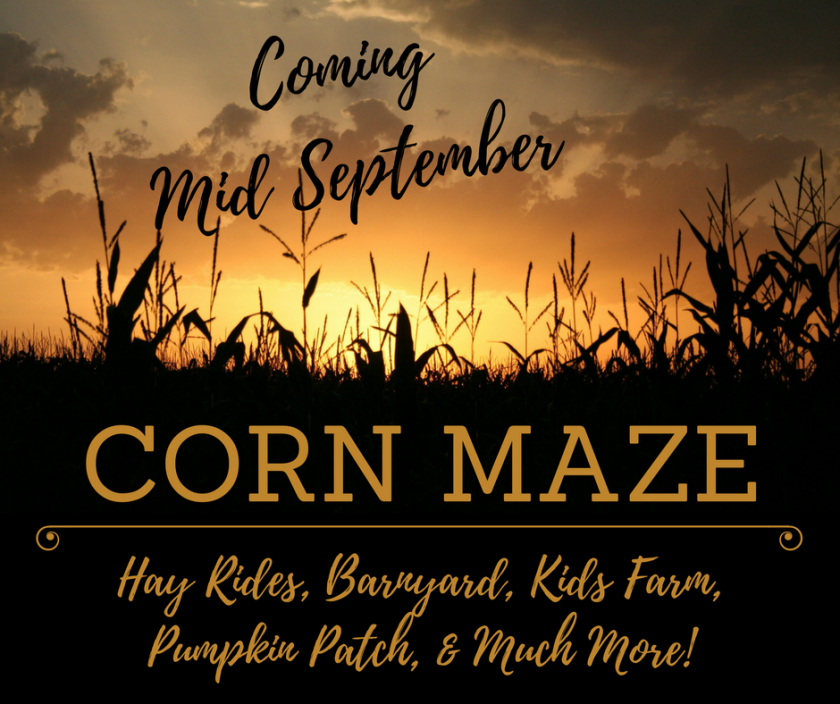 Continuing through Tuesday, October 31, 2017
Holly Springs Homestead Century Farm, 217 Polk 184, Mena, AR
Enjoy autumn fun on the farm with a corn maze, hay maze, wagon rides, pumpkin patch, Kids' Adventure Farm, farm stand, and on-farm market.
---

The Rocky Horror Picture Show
Continues through Sunday, October 1, 2017
Arkansas Public Theater, 116 S. 2nd St, Rogers, AR
Truly a cult classic! A newly engaged couple have a breakdown in an isolated area and must pay a call to the bizarre residence of Dr. Frank-N-Furter. Musical book, music and lyrics by Richard O'Brien.
---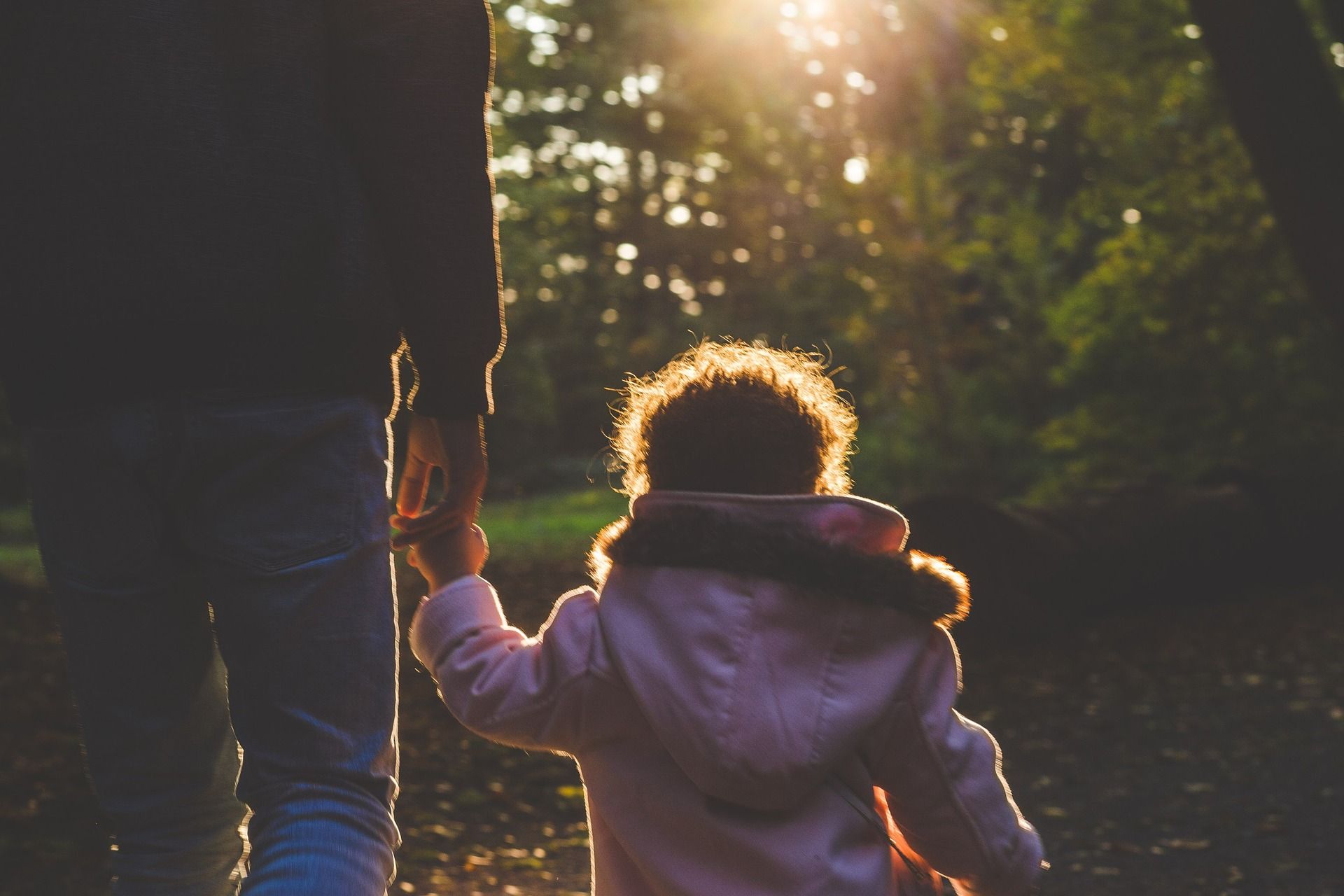 Continues through Saturday, September 30, 2017, from 8:00 a.m. - 8:00 p.m.
Queen Wilhelmina State Park, Lodge, Mena, AR
Queen Wilhelmina State Park is inviting the public to take part in connecting children to the natural world as part of a growing nationwide effort geared toward getting young people unplugged from technology and enjoying the outdoors in their local community. Contact the park for a detailed schedule.
---
Continuing through Sunday, October 1, 2017
Parsons Stadium, 1423 E. Emma Ave, Springdale, AR
Admission: $25
Pride Amusement brings the excitement with rides, concessions, games and LOTS OF FUN!!
---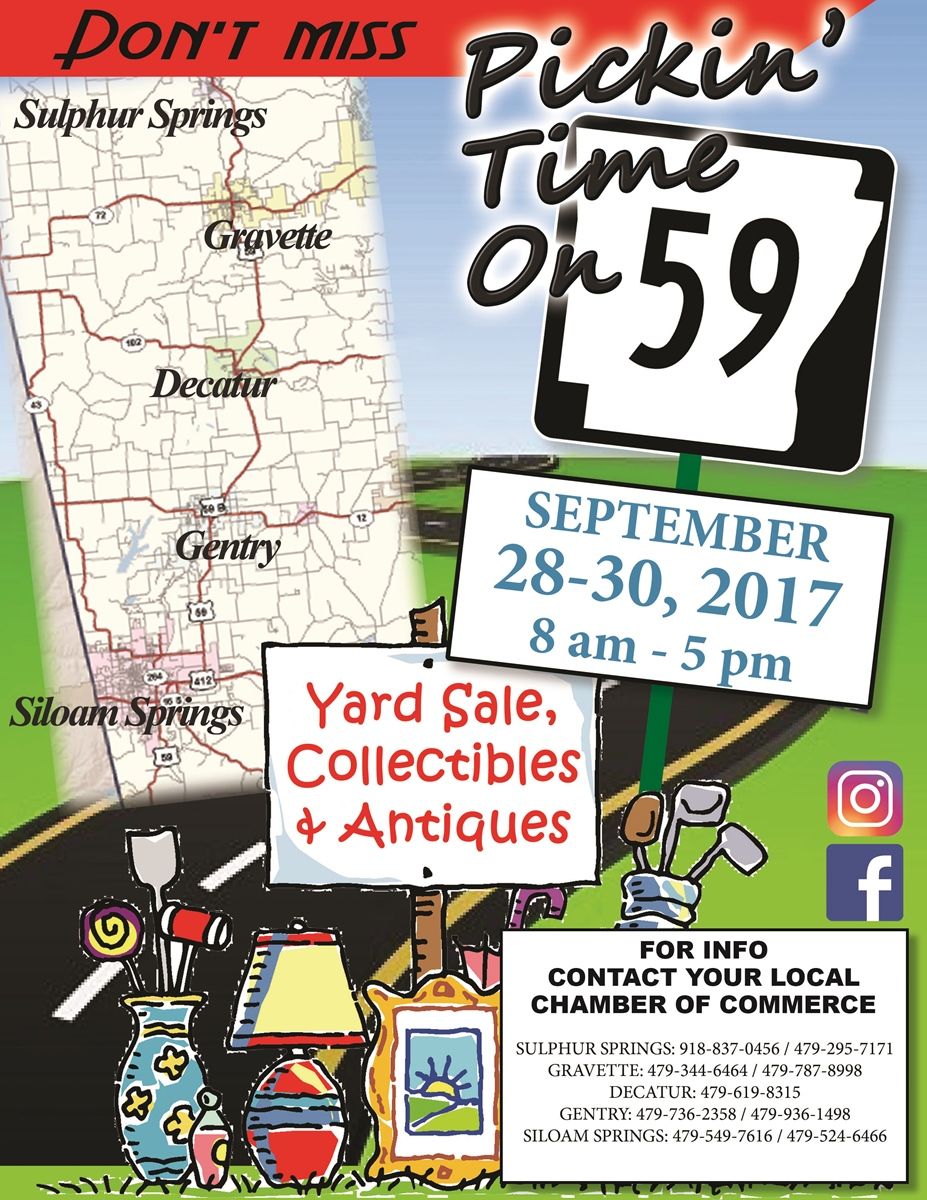 Continues through Saturday, September 30, 2017 from 8:00 a.m. - 5:00 p.m.
Siloam Springs Airport, Siloam Springs, AR
Over a stretch of 26 miles, there are many yard and antique sales in each of the 5 cities that participate from Siloam Springs to Sulphur Springs, there are designated areas that let many sites gather at the same place. Do you have a garage full of "treasures" you would like to sell? Maybe buying is your passion? There will be garage sales, junk sales, antiques and collectibles all along Hwy 59 from Sulphur Springs to Siloam Springs.
---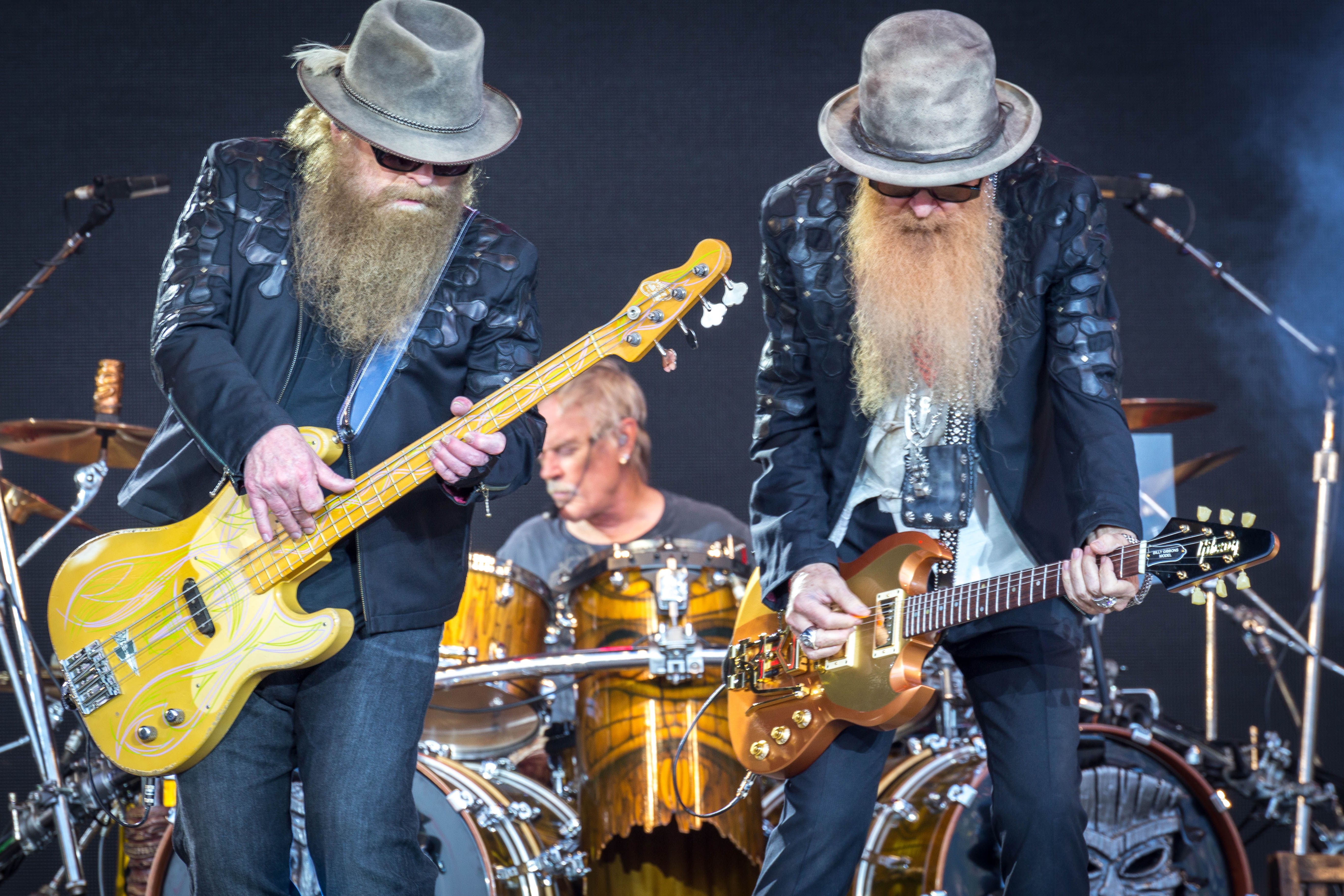 Continues through Sunday, October 1, 2017
The Griffin Music Hall/ MAD Amphitheater, 101 East Locust Street, El Dorado, AR
Opening of a state-of-the-art music, entertainment and restaurant complex featuring a star-studded line up featuring Brad Paisley, Migos, ZZ Top and more.
Friday, September 29, 2017: ZZ Top with X Ambassadors and Robert Randolph & the Family Band (Rain or Shine)
Saturday, September 30, 2017, 5:00 pm: Brad Paisley with Hunter Hayes, Chase Bryant and Ashley McBryde (Rain or Shine)
Saturday, September 30, 2017, 11:30 pm: Migos (18+) (Rain or Shine)
Sunday, October 1, 2017, 4:00 pm: Smokey Robinson (Rain or Shine)
---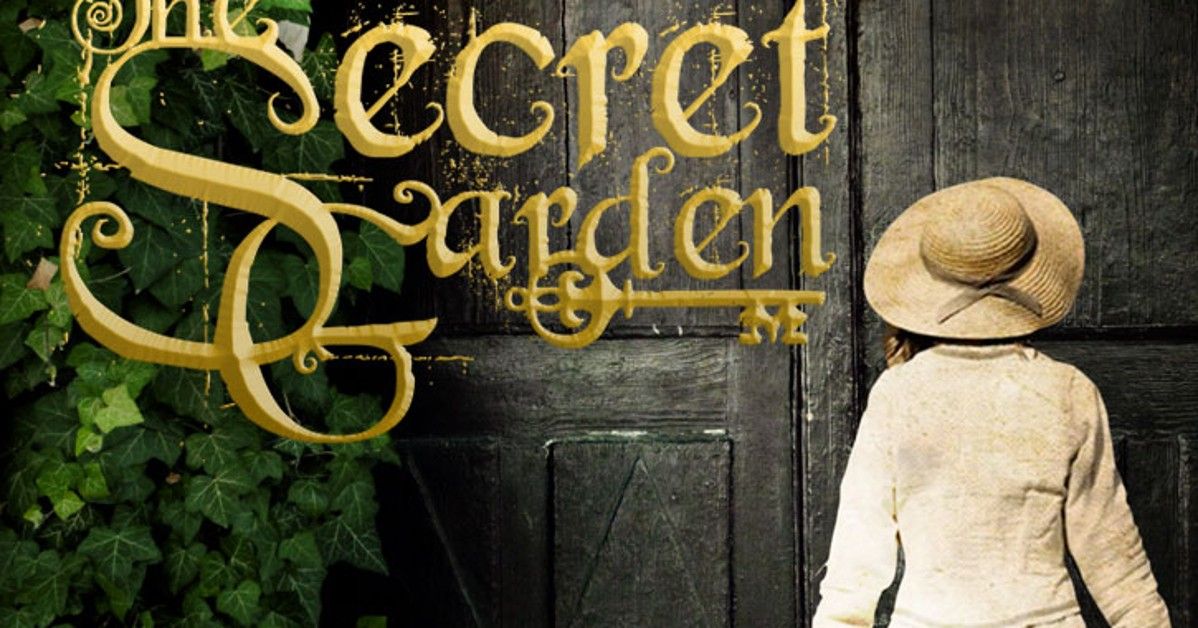 The Secret Garden
Continues through Monday, October 2, 2017 from 7:00 p.m. - 8:30 p.m.
Ouachita Baptist University, 410 Ouachita St, Arkadelphia, AR
Admission: Tickets: $10
This children's literature classic is a short 70 minute musical based on the novel by Francis Hodgson Burnett. It tells the story of Mary Lennox who is orphaned and sent to live with her reclusive uncle and invalid son. On the estate, she discovers a garden filled with magic that brings life back into the family.
---

Friday & Saturday, September 29, 2017 - September 30, 2017
Downtown Newport, 201 Hazel St, Newport, AR
A showcase of local, regional and national talent paying tribute to the rich musical history of Jackson County and Rock 'n' Roll Highway 67. Music, food, vendors, crafts and children's activities available for all to enjoy. Admission is free to the public!
---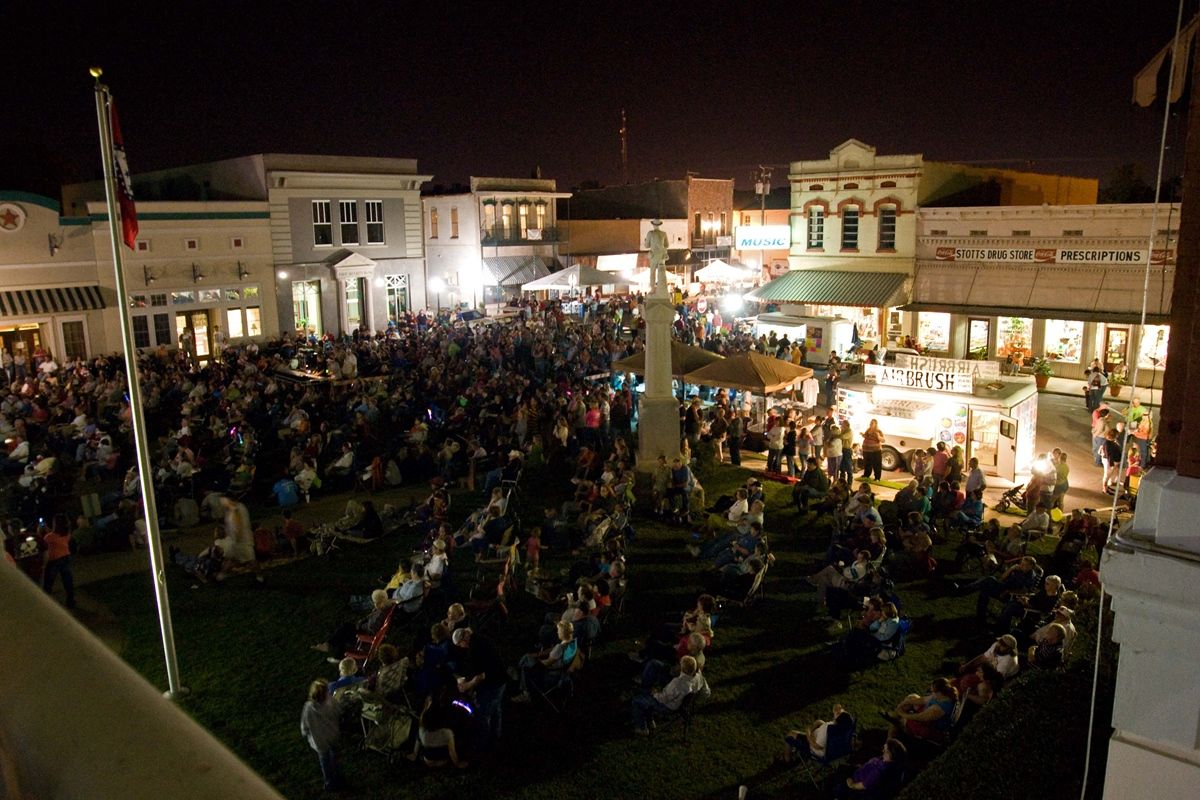 Friday & Saturday, September 29, 2017 - September 30, 2017 from 6:00 p.m. - 10:00 p.m.
Downtown Searcy-Courthouse Square to Spring Park, Downtown Searcy (Courthouse Square-300 N. Spruce)
Searcy, AR
Get Down Downtown 2017 features live music/performances on the First Security Bank Stage and the Unity Health Kid Zone Stage. Come downtown to shop with approximately 100 vendors, enjoy kid-friendly activities and eat some local cuisine from one of our food trailers. This free-admission festival lines the streets of downtown Searcy on Friday evening (6-9:30) and all day Saturday (10-9:30). The Unity Health Kid Zone will also be open on Saturday from 10-4 in Spring Park with stage performances, rides, face painting, inflatables and more. Call the Main Street office at 501-279-9007 for more information.
---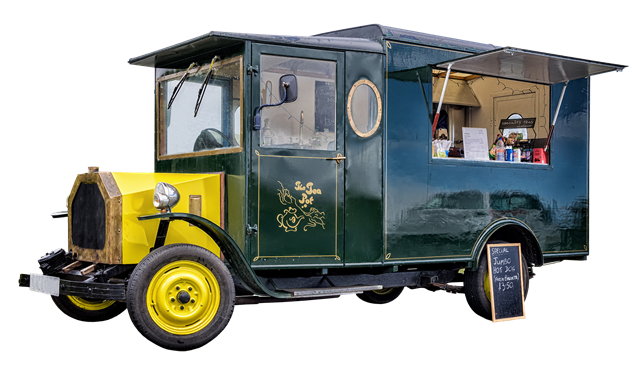 Food Truck Fridays
Friday, September 29, 2017 from 11:00 a.m. - 8:00 p.m.
Hot Springs Farmer's Market, 121 Orange St, Hot Springs, AR
Head down to the Hot Springs Farmers & Artisans Market event with live music during the lunch and dinner rush.
---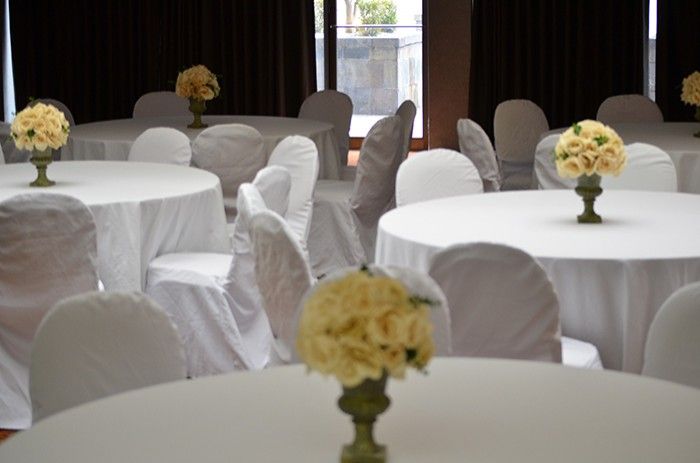 Friday & Saturday, September 29, 2017 - September 30, 2017
The Springs Hotel, 135 Central Ave, Hot Springs, AR
Join the Downtown Association of Hot Springs and Vina Morita for two special evenings of food, wine and opera. Hot Springs celebrity chefs will prepare a five-course dinner from a mobile kitchen in front of your eyes, while you sample over 30 high end wines and enjoy performances from an international opera ensemble on the second floor balcony of The Springs Hotel overlooking downtown Hot Springs. This event is a fundraiser for the Downtown Association of Hot Springs.
---

Friday, September 29, 2017 at 7:00 p.m.
Oaklawn Racing & Gaming, 2705 Central Ave, Hot Springs, AR 71901
Admission: $60 and $70 (no walk ups, must be 21+)
With a career spanning over five decades with more than 100 million albums sold, Olivia Newton-John's successes include four Grammys, numerous Country Music, American Music, Billboard and People's Choice Awards, an Emmy Award, ten number 1 hits and more than fifteen top 10 singles. She most recently scored another number 1 hit, this time on the Billboard Dance Club Songs chart with her daughter Chloe Lattanzi – becoming the first mother/daughter duo to top this chart. In 1978, her co-starring role with John Travolta in "Grease" catapulted Olivia into super-stardom and to date remains the most successful movie musical of all time. Newton-John had been scheduled to perform June 9, but was forced to suspend her North American tour to undergo treatment for breast cancer. Oaklawn staff called or emailed everyone that had purchased tickets to that sold out show and gave them the option of repurchasing their seats. The tickets being offered Sept. 12 are what remain after those efforts.
---

Continuing Fridays & Saturdays through November 18, 2017 from 8:00 p.m. - 10:00 p.m.
The Joint Theater & Coffeehouse, 301 Main St, North Little Rock, AR
Admission: $24
The Main Thing is an award-winning, world-class comedy team. Their work has been featured on "Saturday Night Live," HBO, and Off-Broadway. All of the two-act original plays are written by The Main Thing. In this 2-act comedy, a high school reunion has everybody in Dumpster, Arkansas, flashing back to favorite moments from their senior year. See the Fertles as they once were, and meet the hilarious bunch of characters who were their teachers and classmates like Special Ed, Taint Beuller, and the unintelligible Doc Moore. The Joint's cabaret theatre offers cocktails, craft beers, wines, European-style coffees, food and desserts at your table throughout the show.
---

13th Annual Fall Festival
Continuing thru Tuesday, October 31, 2017,
Peebles Farm, 100 Woodruff 249, Augusta, AR
Admission: $8, ages 2 and under free
A 60-acre pumpkin patch, hay rides, horse and wagon rides, cotton picking, play area with slides, tire swings and tunnels, tractor driven train rides, duck races, corn cannon, concessions, a pavilion, 6 acres of sunflowers. Barnyard, and a 16 acres "Arkansas the Bountiful" corn maze. Open on weekend nights for nighttime trips through the maze with bonfires. All activities remain open. Call about school and group discounts.
---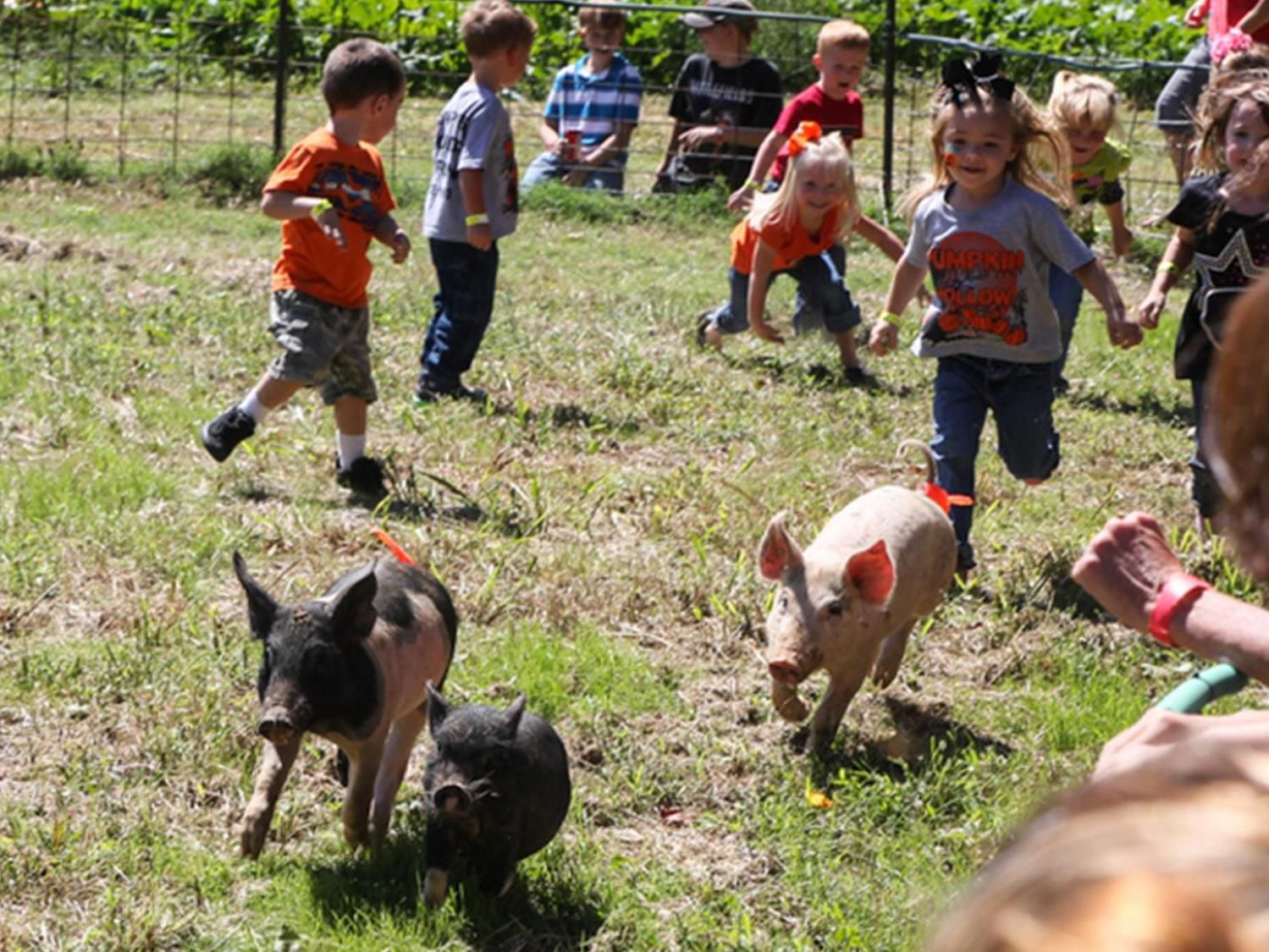 19th Annual Pumpkin Hollow Corn Maze
Continuing thru Tuesday, October 31, 2017 from 9:00 a.m. - 6:00 p.m.
Pumpkin Hollow Farm, 671 County Rd 336, Piggott, AR
Pumpkin Hollow Corn Maze - Challenges abound for this year's maze visitors as they attempt to navigate their way back. The 2017 maze design incorporates the number "25" in celebration of our 25th season. Corn maze flashlight nights available on "haunting" nights and by reservation for groups on week nights. Campfires and wiener roasts available by reservation for groups of 10 or more.
The Friendly Forest - designed by the folks at Pumpkin Hollow just for children, wimpy adults, and the faint-of-heart! Open now every day from 9:00 am to 6:00 pm with new scenes and interactive displays. Spend some time playing "Pirate Ship" playset and in the covered wagon. You will want to explore a little further to see what new fun has been added in 2017. New in 2017 will be markers identifying trees and plants along the Friendly Forest trail.
Forest of Fright - Pumpkin Hollow continues its tradition of horrifying haunted attractions (Horror in the Hollow) in 2017 with the classic Forest of Fright, turning 16 years old. Feeling like a walk in the dark forest? Warning: The Forest of Fright is darker than it may appear. Amidst the foggy trails and foul smells lurks the Cyrus Family conjuring the spirits and unleashing creatures with insatiable blood thirsty appetites. The only way to appease what has been unleashed is with fresh meat. If you stroll through the woods, maybe they will have you for dinner! (From 6:30 to 10:00 pm)
Bubba's Butcher Barn is turning 12 years old this fall, and is one of Pumpkin Hollow's most terrifying haunted attractions. In order to be near his kin and friends in the Forest of Fright and Frightmare Farmhouse, Bubba moved into a new barn in 2014. Bubba has been busy all winter working on his tools and sharpening up his knives and saws. Folks who have claustrophobia or other dark phobias might want to reconsider their decision to enter! Also, remember to test your fortitude with a walk in the Forest of Fright, Pumpkin Hollow's "terrorfied" forest walking trail, and the new Misery Manor. Groups of 10 or more may also reserve a campfire site and wiener roast. (From 6:30 to 10:00 pm)
2nd Annual Zipline - One of the newest attractions at Pumpkin Hollow, a dual line zip-line, will be available on weekends for our 2017 season. Fly out over the pumpkin patch, through trees and then back again. Weight and age restrictions will apply. Please see our website and Facebook pages for restrictions and current information. (From 9:00 am to 10:00 pm)
---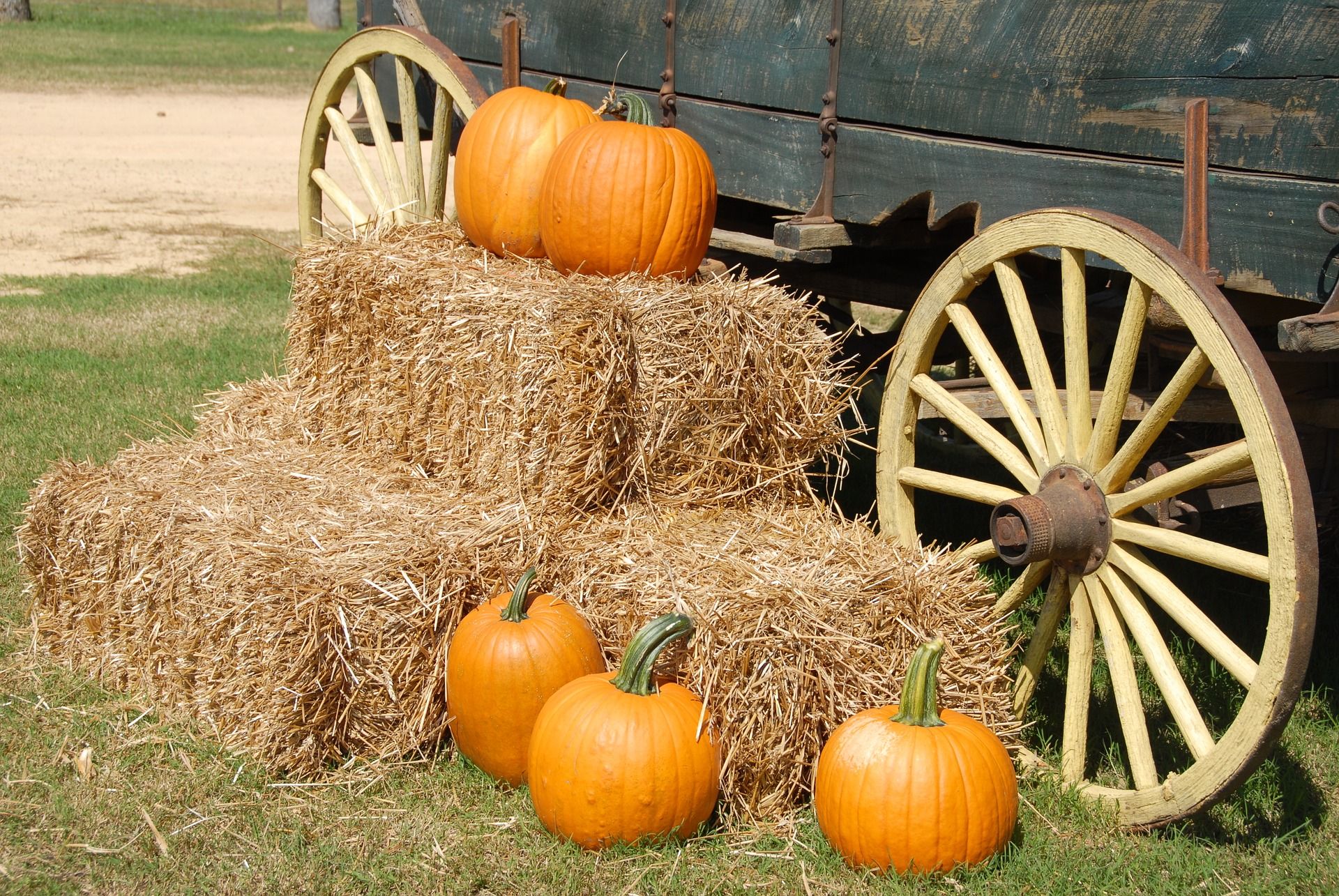 Pumpkin Patch
Continuing thru October 29, 2017
Wye Mountain Flowers & Berries, 20309 Hwy 113, Wye, AR
Admission: $6
You are invited to a fun farm adventure! Pick your perfect pumpkin from the patch growing beside a field of beautiful sunflowers. Our small farm is a great place for friends & families, church & company outings, birthday parties and field trips. Everyone is welcome to visit Fridays & Saturdays (9am-5pm) & Sundays from (1pm-5pm). Parking is limited but you can reserve your date. Mondays-Thursday are reserved for group visits. Just call 501-330-1906.
---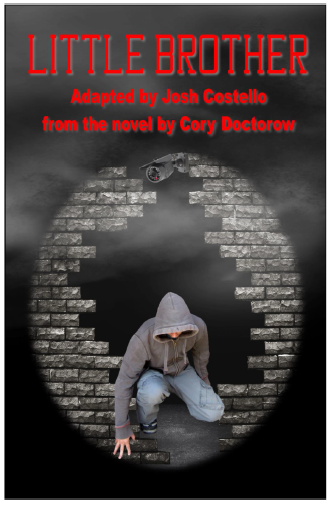 Continuing Friday and Saturday, September 29, 2017 & September 30, 2017 from 7:30 p.m. - 10:00 p.m
The Weekend Theater, 1001 W. 7th St, Little Rock, AR
Admission: $16 Adults, $12 Students and Seniors
While playing an alternate reality game, a teenager ends up in the middle of a terrorist attack and on the wrong side of the Department of Homeland Security. This play asks "What is the right thing to do when authorities become oppressors?"
---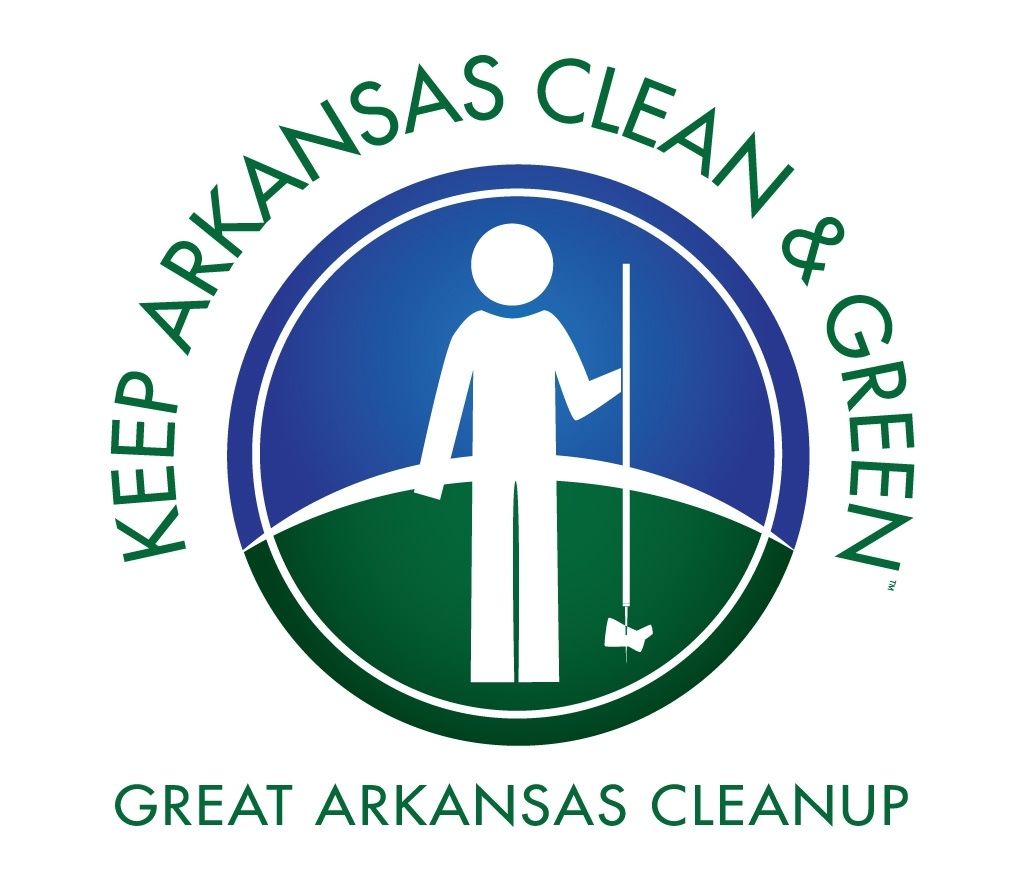 Saturday, September 30, 2017 from 8:00 a.m. - 12:00 p.m.
Petit Jean State Park, Pavilion A, Morrilton, AR
Help keep Petit Jean State Park clean and litter free! Join us for a few hours of litter pickup and be rewarded with a free cookout lunch, followed by a door prize giveaway for volunteers. Contact the park for details.
---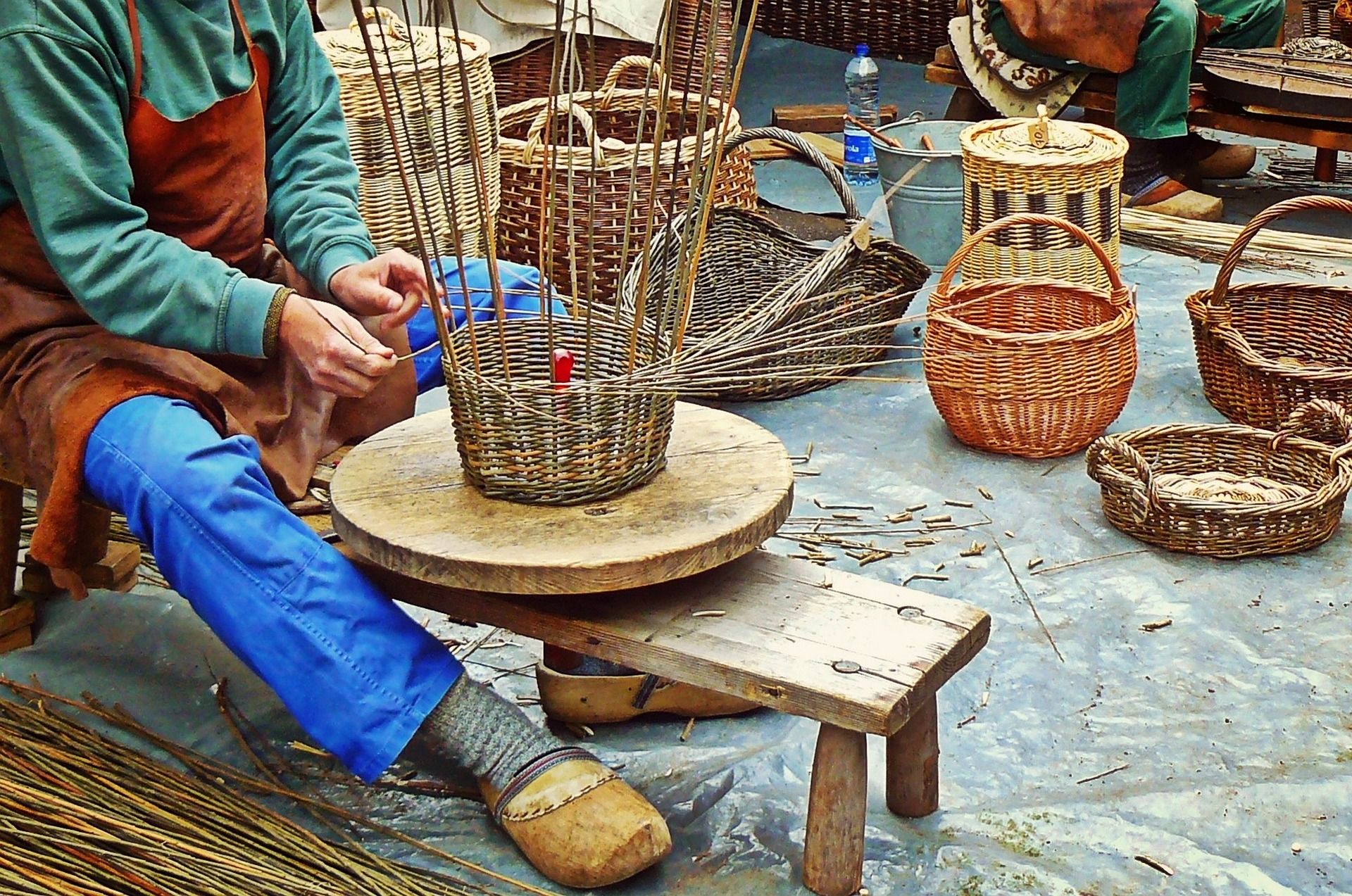 Saturday, September 30, 2017 from 9:00 a.m. - 2:00 p.m.
Historic Washington State Park, 1874 Courthouse, Washington, AR
Admission: $25
The art of basket making is a long tradition that can be as fun today as it was in the past. Join park interpreters for this one day creative and fun workshop. You will learn basic techniques to create simple basket weaving. Participants will have the choice of using pine needles, cane, or reed. All supplies are included in the class, including reeds with a variety of accent colors.
---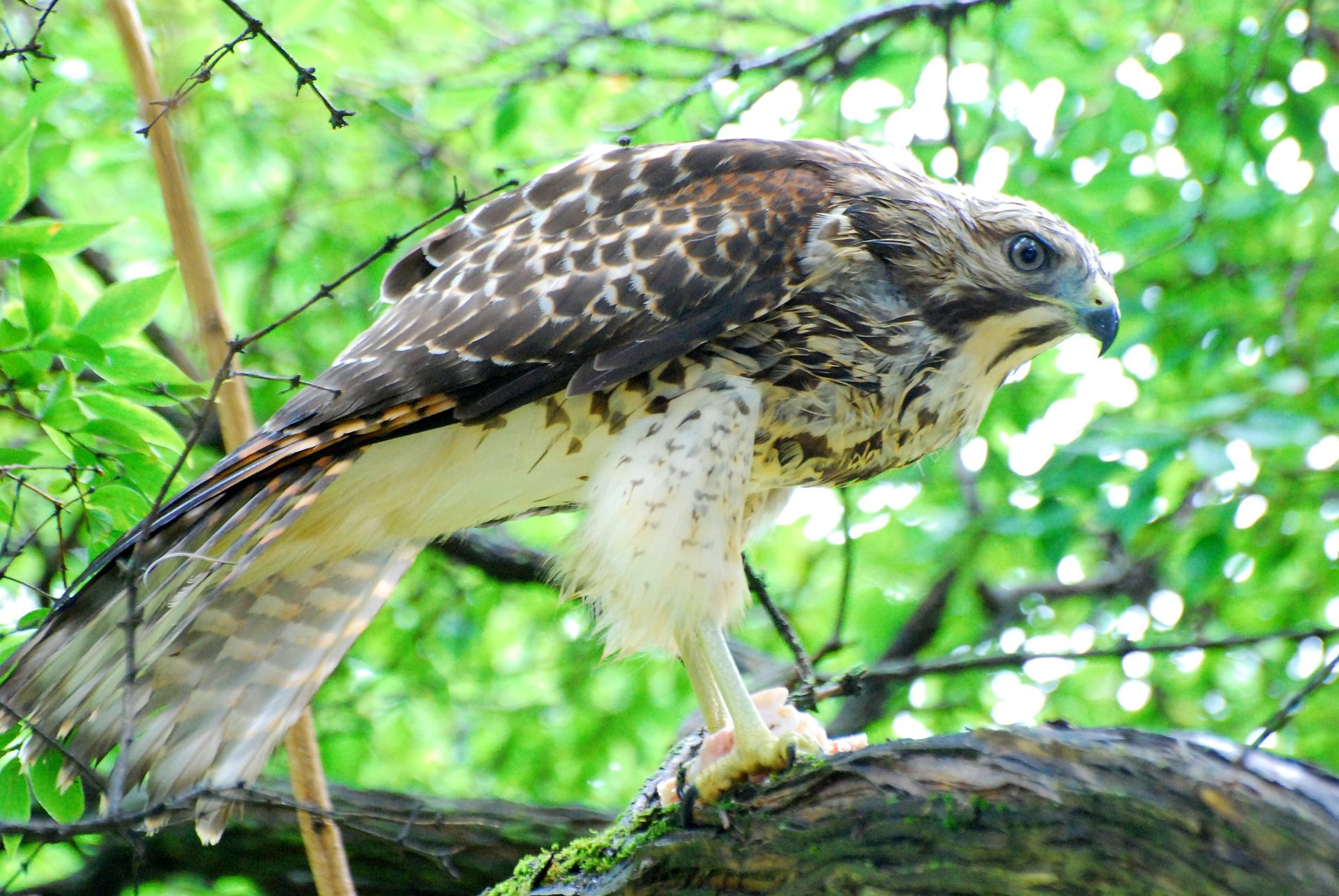 Saturday, September 30, 2017 from 10:00 a.m. - 11:00 a.m.
Mount Magazine State Park, Third parking area on Cameron Bluff Overlook Drive, Paris, AR
Many birds of prey migrate southward over Mount Magazine in September. Watch from high cliffs of Cameron Bluff as hawks, falcons, and even eagles fly by, sometimes at eye level. Help identify and tally them as they pass over the only official hawk watching site in Arkansas.
---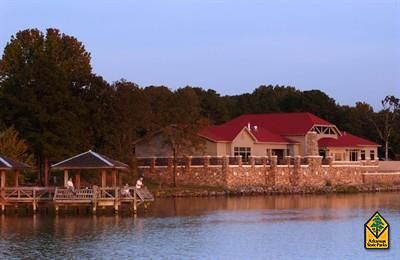 Saturday, September 30, 2017 from 8:00 a.m. - 11:00 a.m.
Lake Dardanelle State Park, Visitor Center, Russellville, AR
Join Lake Dardanelle State Park as they host National Public Lands Day. This event brings together thousands of volunteers to improve and restore the lands and facilities that Americans use for recreation, education, and enjoyment. You can also join in volunteering for the annual Great Arkansas Clean-Up held at this event. At 11 a.m. there will be a ceremony for all those who volunteered and a free lunch along with several planned activities for the whole family. If you or a group of friends, coworkers, neighbors, or club members would like to volunteer for National Public Lands Day and Great Arkansas Clean-Up, please contact Lake Dardanelle State Park at (479) 967-5516 to clean up in Russellville.
---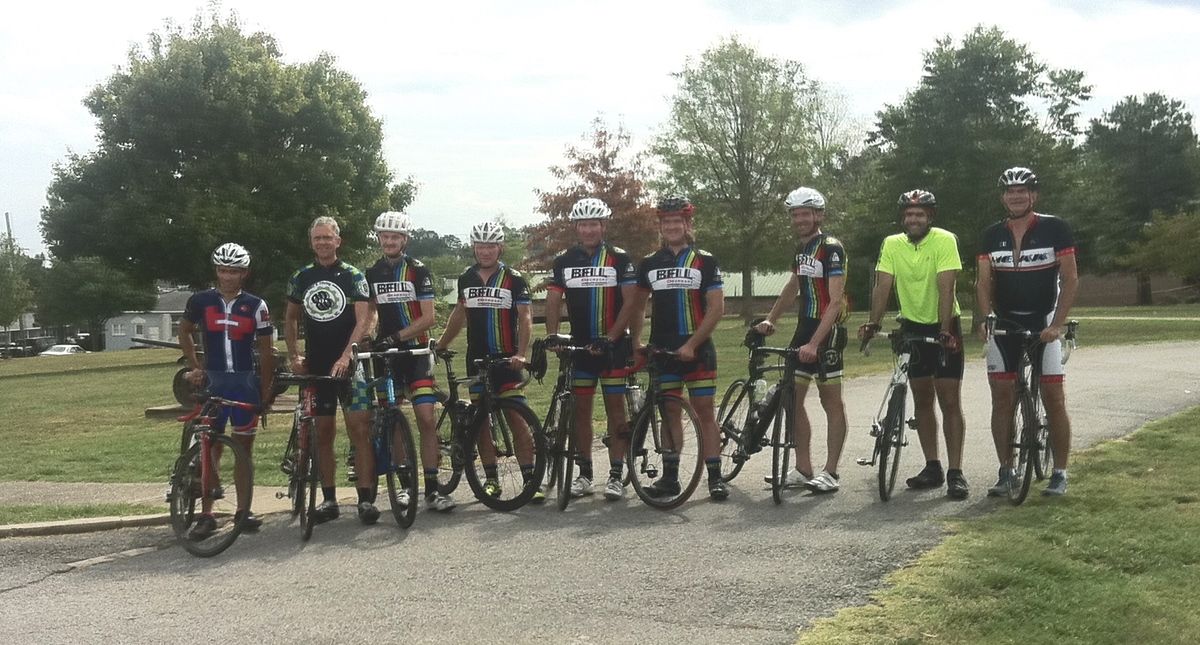 Saturday, September 30, 2017 at 8:00 a.m.
Historic Janssen Park & Talimena Scenic Drive, Mena, AR 71953
Admission: $50 per rider, $65 for onsite registration
This bicycling event features a 30-mile, 50-mile and 70-mile ride that travels through the Ouachita Mountains and over the Talimena Scenic Drive. Riders will go through Queen Wilhelmina State Park and cross the second highest peak in Arkansas, Rich Mountain. The tour begins at Janssen Park and ends there with a hamburger cookout. It is a major fundraiser for the Rotary Club of Polk County/Mena.
---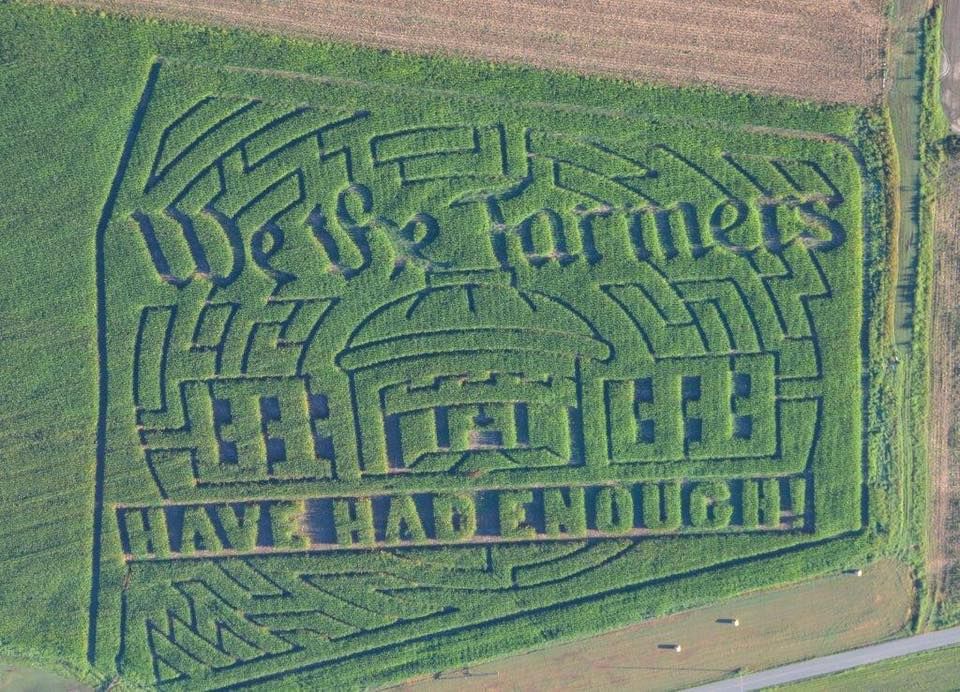 From Saturday, September 30, 2017 - Tuesday, October 31, 2017
863 Lollie Rd, Mayflower, AR
Howdy y'all! The maze will be open from September 30th 2017 to October 29th 2017. We are having a Crafts Fair October 14th & 15th, 2017 as well with over 40 vendors. We are very excited about seeing you all again and meet new friends. You can click on the Activities page for more details including specific operating hours and prices. Stay tuned, friend us on FaceBook or feel free to Contact Us using the link or by phone 501-269-7903
---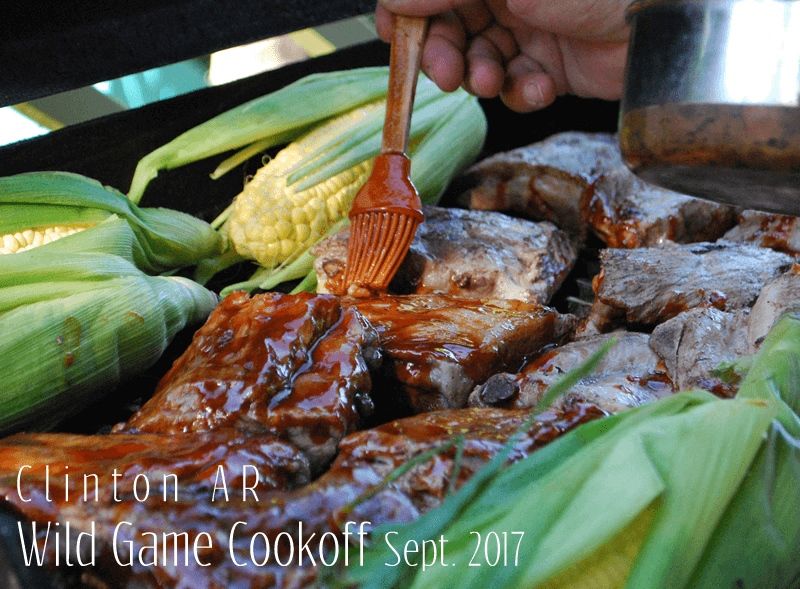 1st Annual Wild Game Cookoff
Saturday, September 30, 2017 from 11:00 a.m. - 4:00 p.m.
Archey Fork Park, 214 Archey Fork Rd, Clinton, AR
Armadillo Alfredo or Possum Pizza, anyone? Cash prizes, trophies, live music. No roadkill involved, just species commonly found on Arkansas roadsides, to test your cooking and tasting skills.
---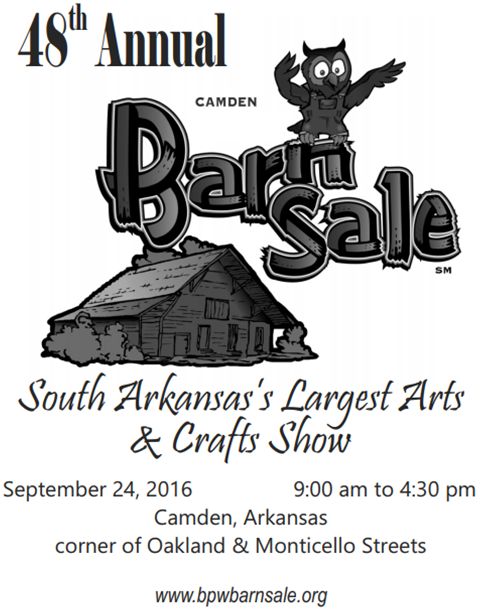 Saturday, September 30, 2017
Oakland Avenue, Camden, AR
The Camden Barn Sale has grown into South Arkansas's largest arts and crafts show, set alongside massive old oak trees and a historic family barn. All crafts are original and handmade. Expect to find hand crafted wooden pieces, ceramics, paintings, floral arrangements, handmade clothing, jewelry, stained glass, and much more. Food vendors onsite. Paid parking available. Handicap parking and facilities also available.
---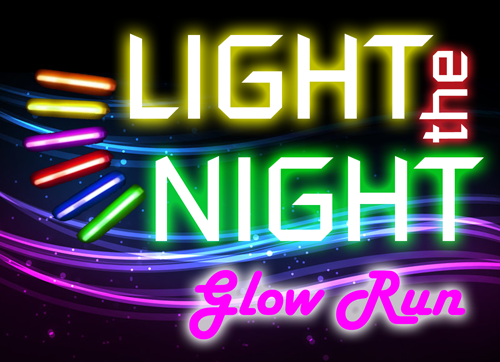 Light The Night 5K
Saturday, September 30, 2017 from 7:00 p.m. - 9:30 p.m.
Cline Park, 208 S Meadow Place, Clarksville, AR
This is CASA of the 5th Judicial District's inaugural Light the Night 5K Glow Run/Walk. There will be a kids 1K race at 7 p.m. and a glow competition at 9:30 p.m. All proceeds will benefit CASA in their mission to provide a trained court advocate for every child who enters foster care in Johnson, Pope and Franklin counties.