What's Happening in the River Valley Nov 3, 2017
Sorry we weren't able to get our events post out earlier this week! Especially close to the author's heart in this week's issue is the Little Rock Puppy Up Silent Auction and Walk. Her dog was chosen as this year's Canine Cancer Hero. Consider bringing your dog and family to this annual event that raises awareness of canine cancer and raises funds for comparative oncology research. Come on out to MacArthur Park and walk with us!
Again, if we missed your event, we're sorry! We searched far and wide trying to include everything we could find!!! Send us a note, and we will try to add you.
---
This Weekend
---

Mistletoe Marketplace
November 3 & 4, 2017 from 10:00 a.m. to 4:00 p.m.
Boys & Girls Club, 600 E 16th St, Russellville, AR
Your one stop holiday shopping event! Shop for a Cause at the 10th annual Mistletoe Market! Proceeds benefit the Boys & Girls Club of the Arkansas River Valley.

The Champion
Continuing through November 5, 2017
Walton Arts Center Nadine Baum Studios, 505 W. Spring St, Fayetteville, AR
A world premiere by Amy Evans featuring Joy Jones as Nina Simone. Inspired by untold, true events in the life of music legend Nina Simone. It's 1962 and Nina and her band are holed up from a snowstorm in a greasy spoon somewhere in North Carolina. As tempers flare and secrets surface, it seems the waitress at this small-town diner may soon be the only witness of a historic meltdown. Suddenly, the door swings open, and the famous outsiders discover they're truly in unfriendly territory. A sharply drawn, exciting new play that intimately portrays a cultural icon and the turbulent era during which she rose to fame. Directed by Reginald Douglas.
---

From November 3, 2017 - November 5, 2017
Conway Expo and Event Center, 2505 East Oak Street, Conway, AR
Admission: $5 for the weekend and $3 for Sunday only. Children under 12 free 501-327-7482
Arkansas' premier comic, sci-fi, anime and gaming convention that is literacy based. The convention's goal is to bring back the appreciation of the art, entertainment, and benefits of comics, graphic novels and gaming in literacy. While gaming, comics, and graphic novels have become very popular among children and young adults, the general public frowns upon them as "true reading material." While movies and cosplay have become very popular and a huge part of the excitement for the comic industry; ComiCon-way strives to bring the focus back to their true origins, the literature, by focusing on the writers, artist, and creators themselves. While ComiCon-way will always have cosplay contests and an occasional media guest, our primary focus will always be the sources behind the characters.
---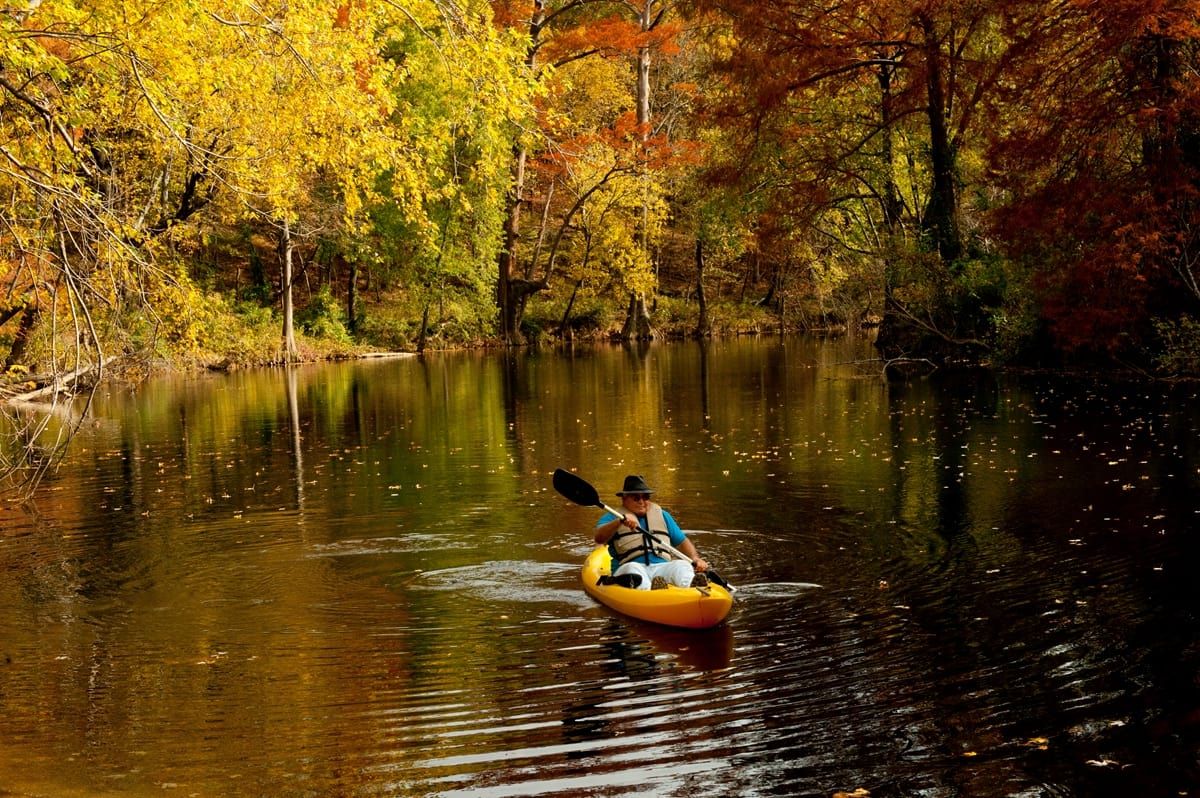 November 4-6, 2017, various times
Pinnacle Mountain State Park, Jolly Rogers Marina, Little Rock, AR
Admission: $15 adults, $8 children ages 6-12, 501-868-5806
Experience the beauty of a tree rainbow along the shores of nearby Lake Maumelle. Join a park interpreter for a guided tour of these amazing colors. Don't forget your camera—you won't want to miss the amazing foliage of the Ouachita Mountains. Advance payment and registration required.
---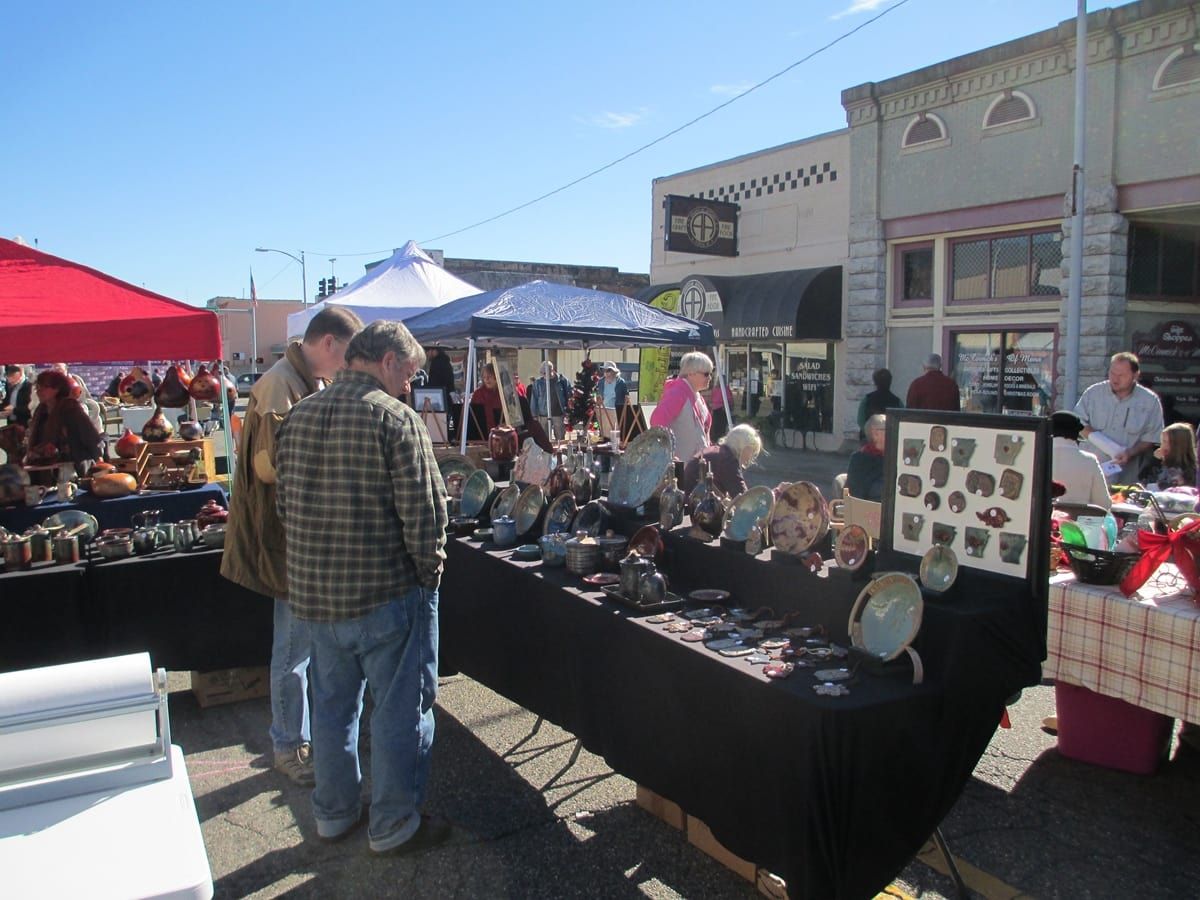 November 4, 2017 from 10:00 a.m. - 4:00 p.m.
Mena's Downtown Arts District, 607 Mena St, Mena, 479-394-3880
Indoor and outdoor street festival features arts related activities such as live music, the art of falconry, vintage cars (pre-1943), belly dancing, professional face painting, live music, arts & crafts booths, performing art, fashion show, culinary demonstrations.
---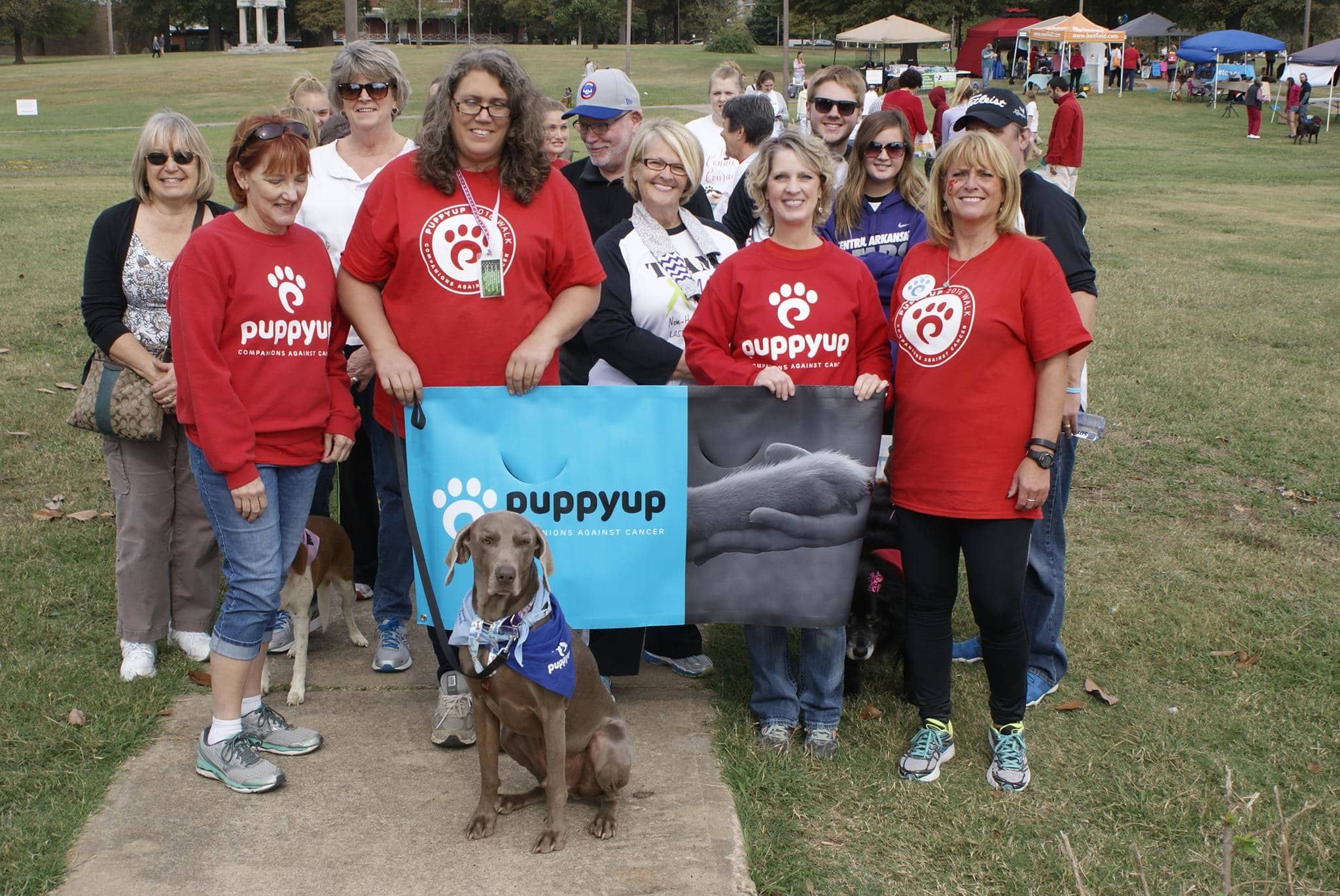 November 4, 2017 from 11:00 AM - 2:30 PM
MacArthur Park Pavilion, Little Rock
Bring your dog and your family for this annual event - Walk, Silent Auction, Vendors, Hot Dogs to raise awareness of canine cancer and fundraiser for comparative oncology research https://puppyupwalk.org/littlerock/
---


November 4, 2017 from 4:00 p.m. - 8:00 p.m.
Arc Isle On Lake Hamilton, 203 Lookout Point Hot Springs, AR 501-538-2438
Admission: Varies
Stop Animal Cruelty in Hot Spring & Garland Counties hosts its first annual "Butt Scootin Boogie," fundraiser. The event is being held to raise funds for medical care for their rescue fur babies. SAC is an all-volunteer, donation funded only, nonprofit that rescues abused, abandoned, and neglected pets. Enjoy live music featuring the band "Still Standing," along with great Southern Barbeque, a large silent auction with great bargains for Christmas gifts, loads of fun and dancing! Tickets include a great dinner, 2 drink tickets and entertainment.
---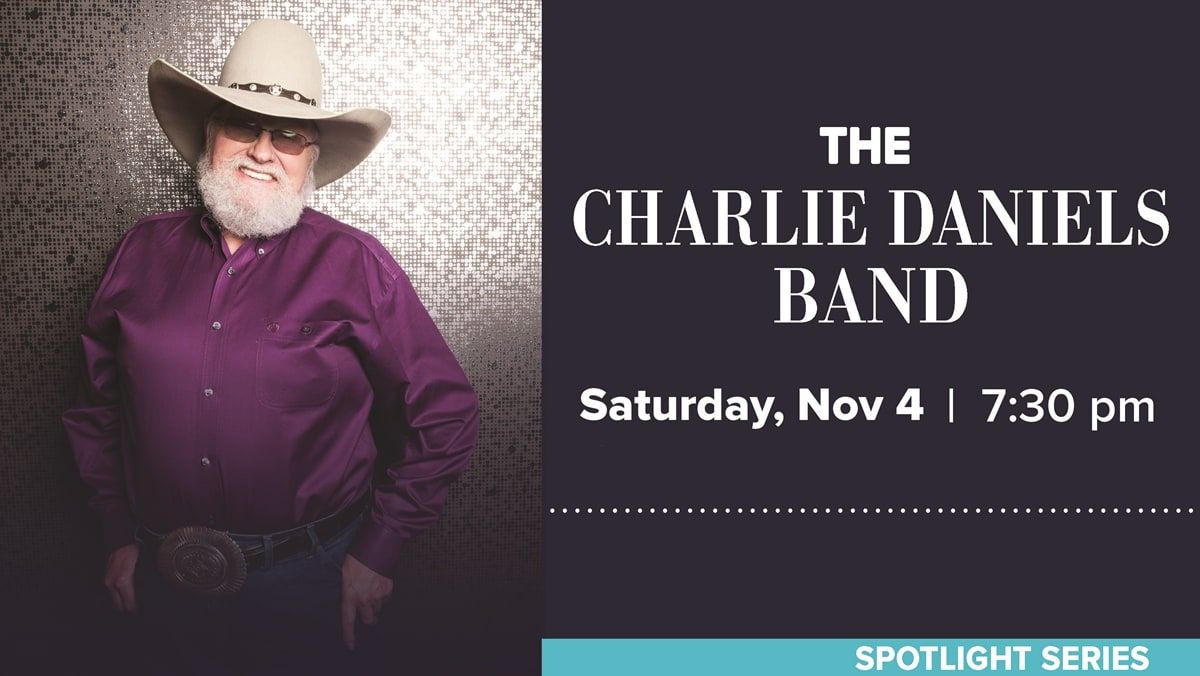 November 4, 2017 at 7:30 p.m.
EACC Fine Arts Center, 1700 Newcastle Rd., Forrest City, AR 870-633-4480
Admission: $39
From his Dove Award-winning gospel albums to his genre-defining Southern rock anthems and his CMA Award-winning country hits, few artists have left a more indelible mark on America's musical landscape than Charlie Daniels. An outspoken patriot, beloved mentor to young artists, and still a road warrior at age 80, Charlie has parlayed his passion for music into a multi-platinum career and a platform to support the military, underprivileged children and others in need.
---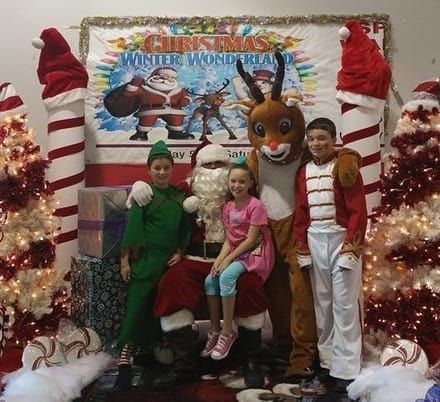 November 4, 2017 - November 5, 2017 from 10:00 a.m. - 6:00 p.m.
Kay Rodgers Park, Expo Building, 4400 Midland Ave, Fort Smith, AR
Admission: $5 adults, $2 ages 5-12, 479-719-0736
Holiday Market is a shopping extravaganza! This two day shopping event offers vendor booths from five states. Holiday Market features exciting and unique gift buying opportunities to start your holiday season.
---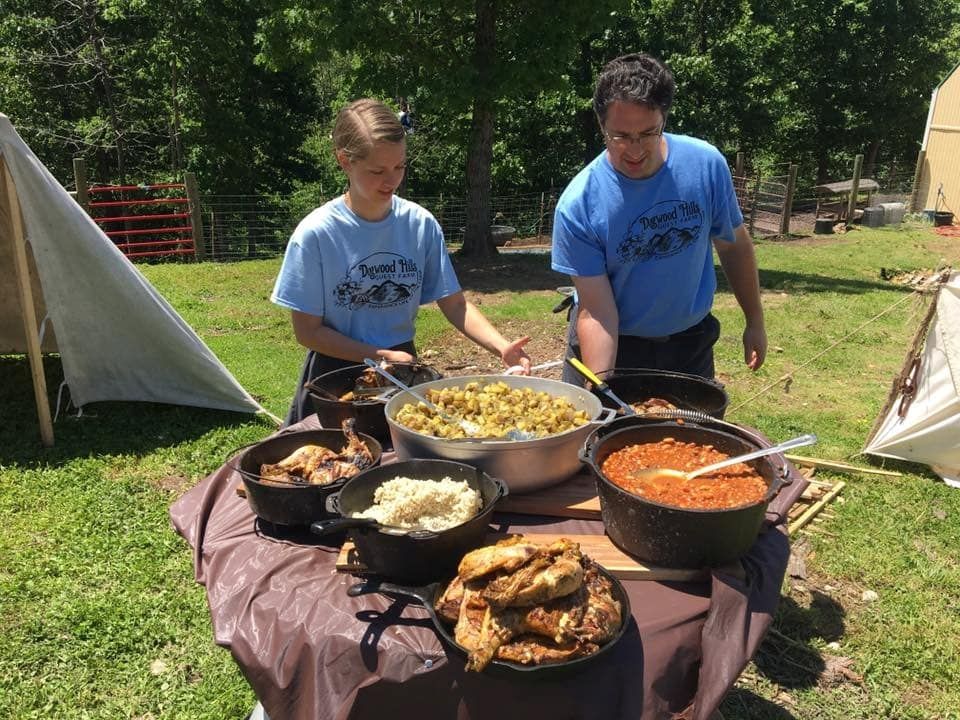 November 4, 2017 from 11:00 a.m. - 5:00 p.m.
Dogwood Hills Guest Farm, 544 Cozahome Rd, Harriet, AR 72639
Admission: $5, kids free, 870-448-4870
Dogwood Hills is a working farm with mixed terrain. The event is held on the farm. There will be several categories for entrants. Both dutch oven and skillet categories, beginner, intermediate and advanced. RSVP for competition.
---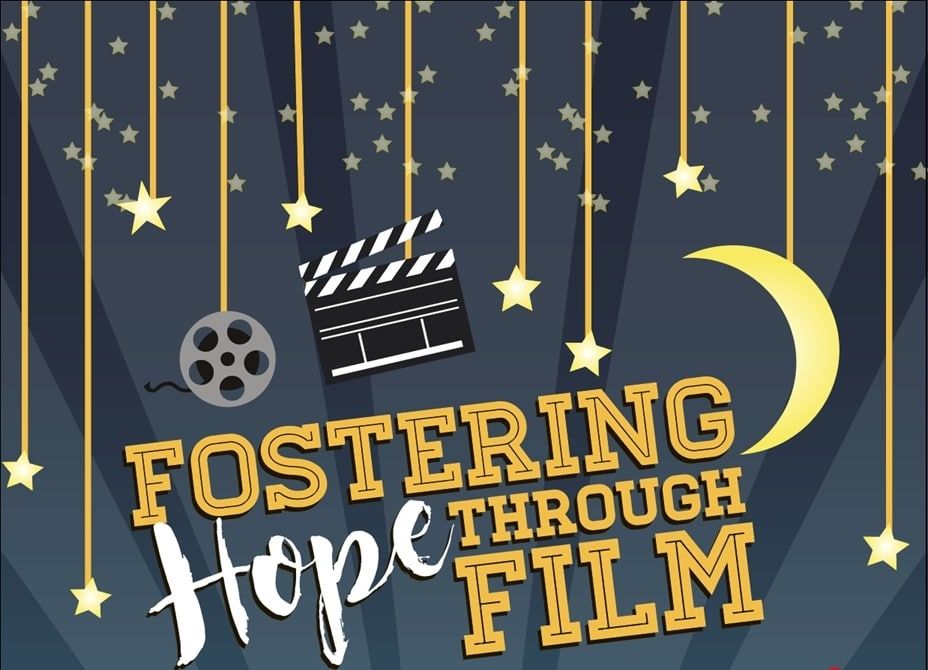 November 4, 2017 from 12:00 p.m. - 3:00 p.m.
Ron Robinson Theater, 100 River Market Ave, Little Rock, AR, 501-683-2040
The Arkansas Department of Human Services and Project Zero are hosting a film event to highlight the voices, hopes and dreams of children awaiting adoption in Arkansas. Short videos of waiting children are shown to introduce you to these children, along with commentary from those who work to find children "forever families."
---


November 5, 2017 from 2:00 p.m. - 3:00 p.m.
Lake Dardanelle State Park, Weigh-In Pavilion, Russellville, AR, 479-967-5516
Lake Dardanelle State Park is proud to offer free winter lake cruises for the best chance of seeing our national symbol, the American Bald Eagle. Many other spectacular birds will be in the area for viewing including American White Pelicans, ducks, and Snow Geese. Please dress warmly as temperatures and winds are more severe on the lake. In an effort to accommodate as many people as possible for our tours we will take reservations this year. You will need to call the visitor center at (479) 967-5516 to reserve your seat. We will begin boarding 15 minutes before the tour, at the boat dock near the Tournament Weigh-In Facility. Also, in case of inclement weather, call 1 hour before tour time for possible cancellations.
---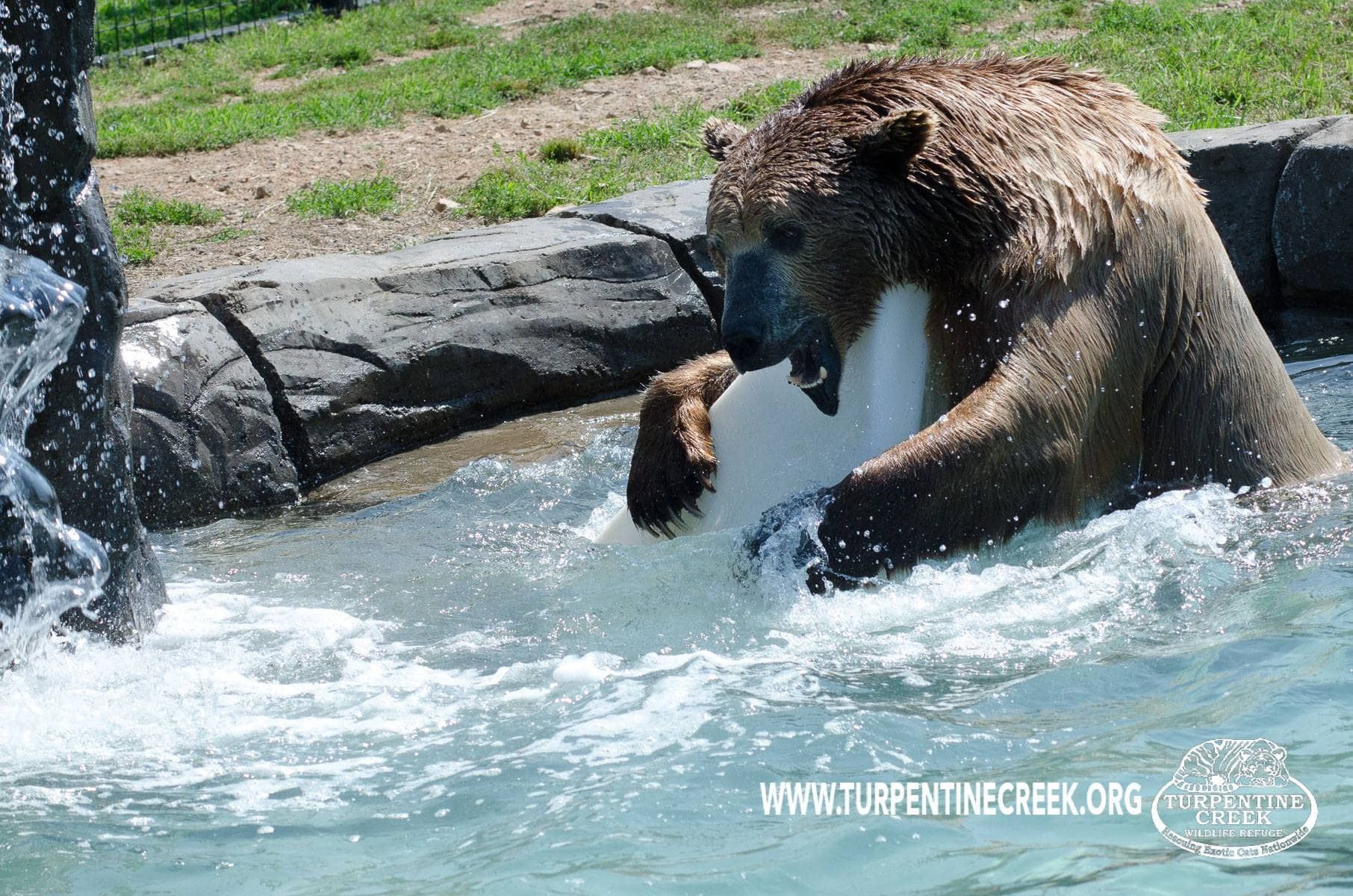 November 5, 2017 from 9:00 a.m. - 5:00 p.m.
Turpentine Creek Wildlife Refuge, 239 Turpentine Creek Ln, Eureka Springs, AR 479-253-5992
Admission: $20 for Adults (20+ years); $15 for Teenagers (13-19 years); $10 for Children (4-12 years); Seniors (65+ years) and Veterans
Join us as we celebrate our grizzly bear Bam Bam with a fun filled day of activities and educational programs for all ages. Our Wildlife Interpreters Beckie and Hannah will be hosting hands-on activities like crafting bear enrichment, and sharing information about bears including their adaptations, diets, home ranges, and much more! Check out the program schedule on our Facebook page for activities you won't want to miss on this special day!
---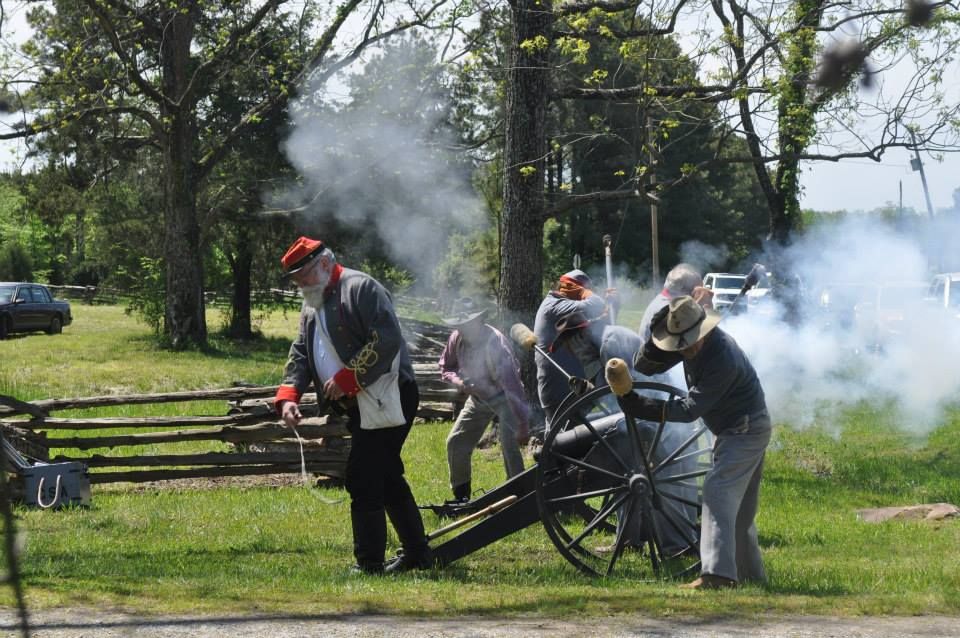 November 5, 2017 from 10:00 a.m. - 4:00 p.m.
Pioneer Village White County Historic Museum, 1200 Higginson St, Searcy, AR 501-580-6633
Costumed Civil War soldier guides, crafters, chuck wagon cooking, live music, farm animals, square dancing, clogging, food, pioneer demonstrations set in a collection of late 19th century buildings, farm equipment, and other items of historic interest saved from throughout White County by the White County Historical Society.
---
UPCOMING EVENTS
---

Saturday, November 11, 2017 at 7:00 p.m.
Center for the Arts, 2209 South Knoxville Ave, Russellville, AR
Admission: Orchestra $35, Mezzanine $30, and Balcony $20.
"On A Winter's Night: the Music of Trans Siberian Orchestra" is a fundraiser to support Arkansas Center for Music Education, presented in the beautiful Center for the Arts at Russellville High School. The production is under the musical direction of Dr. Brian Faulkner and audio/visual direction of Larry Roberts of RedBea Productions. Music from "The Lost Christmas Eve" will be featured in the first half with narration by Richard Gordon Minick. Second half will be TSO favorites.
---

November 9, 2017 through November 11, 2017 from 12:15 p.m. - 10:00 p.m.
Ozark Folk Center Auditorium, Ozark Folk Center Auditorium, Mountain View, AR 870-501-5105
Admission: $20 Thursday, $25 Friday & Saturday (premium seating is $25 Thursday, $35 Friday & Saturday)
Three days of bluegrass music by some of the country's best bluegrass bands. This year's bands include Flat Lonesome, Jeff Scroggins & Colorado, The Baker Family and more!
---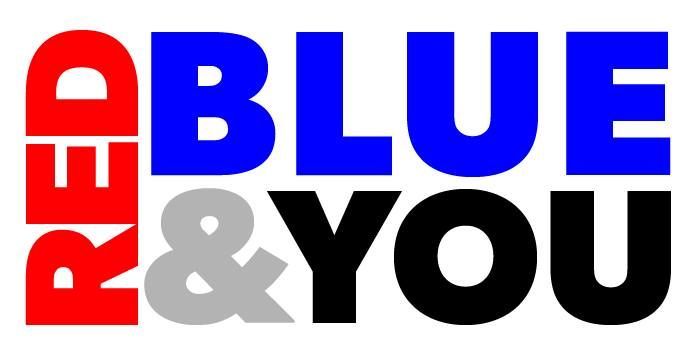 November 11, 2017 from 7:30 a.m. - 7:30 p.m.
Court Square, 215 W. Main St, Clarksville, AR 479-754-2340
Family-friendly event includes chili cook-off, 4 miler, obstacle course, hero themed costume contest, face painting, cake walk/auction, demonstrations from Fire Dept, Johnson Co. Sheriff's Office & Army National Guard and tailgating of the Arkansas vs LSU Game! Cups of chili may be purchased & Veterans eat free with proof of ID. Awards & prizes will be presented for the chili cook-off, costume contest & 4 miler. 50% of proceeds will be donated to 3 local non-profit organizations that are Chamber members & the remaining 50% will be divided between the fire dept, law enforcement, chamber, & a fund to set aside for next year.
---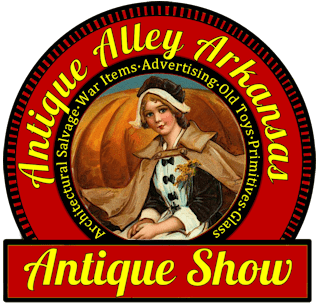 November 11, 2017 - November 12, 2017 from 9:00 a.m. - 5:00 p.m.
Conway Expo Center, 2505 E. Oak St, Conway, AR 501-230-5728
Admission: $5 adults, $1 ages 12 and under
More than 100 exhibitors from 10+ states sell architectural salvage, old advertising, antique toys, linens, primitives, glassware, antique furniture, and more from the 1950s and before. Parking is free.


Until next week!